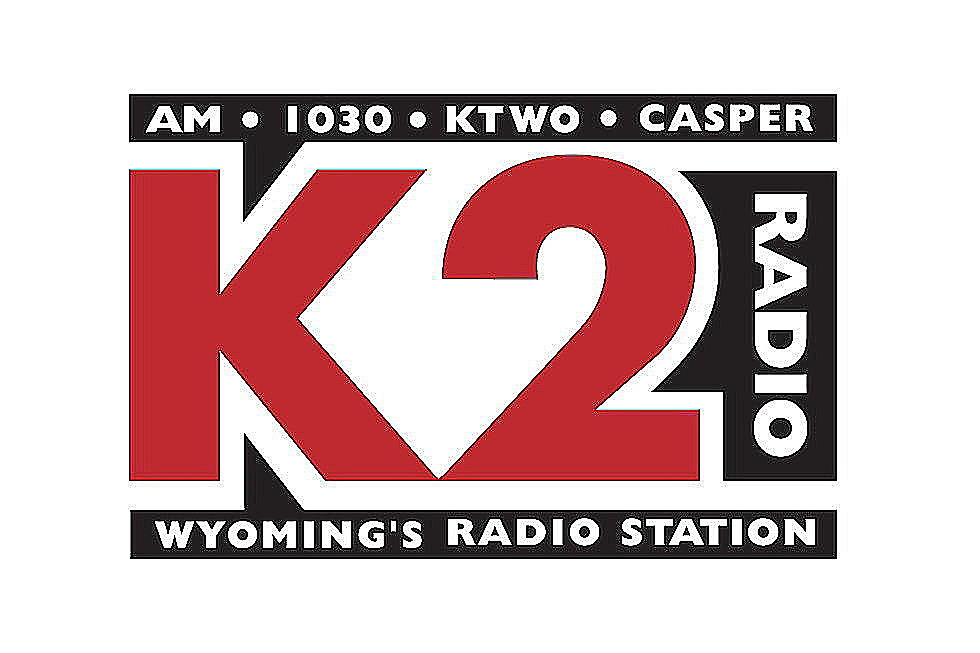 K2 Radio News: Flash Briefing For December 27th, 2018 – Morning
Townsquare Media
WYOMING HOUSE DISTRICT 44 REPRESENTATIVE-ELECT SARA BURLINGAME SAYS SHE'S HEARD A BILL TO ABOLISH THE DEATH PENALTY IN WYOMING WILL BE PUT FORWARD IN THE UPCOMING LEGISLATIVE SESSION...
==================================
AN EVANSVILLE WOMAN WHO WANTED TO LEAVE WYOMING STOLE A FORMER ROOMMATE'S VEHICLE, BUT DIDN'T GET VERY FAR AND WAS ARRESTED TUESDAY.
NATRONA COUNTY CIRCUIT COURT RECORDS SAY 18-YEAR-OLD CHASITY JACOBS WAS CHARGED WITH ONE COUNT OF FELONY THEFT, WHICH IS PUNISHABLE BY UP TO 10 YEARS OF IMPRISONMENT.
THE CASE BEGAN TUESDAY WHEN OFFICERS WERE CALLED TO A MOBILE HOME IN EVANSVILLE WHERE THE VEHICLE WAS PARKED.
THE VEHICLE'S OWNER REPORTED THE THEFT ON SUNDAY, AND SHE SUSPECTED JACOBS MAY HAVE STOLEN IT.
OFFICERS FOUND JACOBS AT THE TRAILER PARK, BROUGHT HER TO THE CASPER POLICE STATION WHERE SHE AGREED TO TALK STARTING WITH HER PROLONGED METHAMPHETAMINE USE, AND WANTING TO LEAVE CASPER BUT DIDN'T HAVE A WAY TO DO IT.
SHE SAID SHE WENT TO A LOCAL RESTAURANT ON SUNDAY AND SAW THE VEHICLE THAT BELONGED TO HER FORMER ROOMMATE, KNEW THE KEYS WERE IN IT, AND DROVE AROUND CASPER FOR A COUPLE OF DAYS BEFORE DECIDING TO DRIVE TO KENTUCKY.
JACOBS TOLD POLICE THAT NO ONE SUSPECTED THE VEHICLE WAS STOLEN; DIDN'T TELL ANYONE INCLUDING HER BOYFRIEND; AND TOOK ITEMS BELONGING TO THE OWNER.
OFFICERS SEARCHED HER MOBILE HOME AND FOUND THE ITEMS BELONGING TO THE VEHICLE'S OWNER.
==================================
FOUR MISSING SNOWMOBILE RIDERS FROM SOUTH DAKOTA HAVE BEEN FOUND SAFE IN SOUTHERN WYOMING.
THE ALBANY COUNTY SHERIFF'S DEPARTMENT SAYS A SEARCH HELICOPTER SAW THE FOUR MEN ON TUESDAY AFTERNOON AND THEY ALL APPEARED TO BE IN GOOD CONDITION.
THE HELICOPTER WASN'T ABLE TO LAND IN THE RUGGED AREA OF NEIGHBORING CARBON COUNTY AND GROUND SEARCHERS WEREN'T ABLE TO REACH THEM BY NIGHTFALL.
THE PILOTS DROPPED SOME SUPPLIES ALONG WITH A NOTE TELLING THE MEN THAT HELP WAS ON THE WAY AND ASKING THEM TO REMAIN THERE.
SEARCHERS PLANNED TO RESCUE THEM WEDNESDAY.
THE SHERIFF'S DEPARTMENT WAS NOTIFIED THAT THEY WERE MISSING SUNDAY AFTER THEY FAILED TO CHECK OUT OF THEIR LODGE IN ALBANY AS PLANNED.
THE SEARCH AREA WAS VERY LARGE BECAUSE IT WASN'T KNOWN EXACTLY WHERE THEY PLANNED TO GO.
================================
RAPID CITY, S.D. (AP) - A SOUTH DAKOTA UTILITY SAYS ITS MOVE TO ESTABLISH A MASSIVE WIND FARM IN WYOMING AIMS TO HELP ITS LARGEST CONSUMERS FULFILL THEIR SUSTAINABILITY GOALS BUT DOESN'T SIGNIFY A SHIFT FROM TRADITIONAL ENERGY PRODUCTION.
BLACK HILLS CORP. IS SEEKING REGULATORY APPROVAL FOR A PROPOSED $57 MILLION, 40-MEGAWATT WIND FARM WEST OF CHEYENNE.
NICK GARDNER, VICE PRESIDENT OF ELECTRIC OPERATIONS AT BLACK HILLS CORP., TOLD THE RAPID CITY JOURNAL THAT LARGE COMPANIES AND GOVERNMENTAL AGENCIES ARE DEMANDING MORE RENEWABLE ENERGY, BUT THAT THE COMPANY MUST BALANCE CUSTOMERS' EXPECTATIONS WITH SHAREHOLDER NEEDS.
THE ENERGY PRODUCED BY THE WIND FARM WILL BE DIVIDED 50-50 BETWEEN CONSUMERS IN WYOMING AND SOUTH DAKOTA. COMPANIES IN SOUTH DAKOTA HAVE COMMITTED TO USING ABOUT 65 PERCENT OF THAT STATE'S 20 MEGAWATTS BY THE END OF SEPTEMBER 2020.
============================
CASPER, WYO. (AP) - A UTILITY SAYS GROUNDWATER BENEATH THREE COAL-FIRED POWER PLANTS IN WYOMING HAS TESTED POSITIVE FOR CERTAIN CONTAMINANTS.
THE SUBSTANCES INCLUDE ARSENIC AND CADMIUM NEAR THE DAVE JOHNSTON POWER PLANT NEAR GLENROCK, LEAD AND SELENIUM AT THE JIM BRIDGER PLANT NORTHEAST OF ROCK SPRINGS, AND RADIUM AT THE NAUGHTON PLANT OUTSIDE KEMMERER.
THE TOXINS OCCURRED BENEATH UNLINED COAL-ASH DISPOSAL PONDS. COAL ASH IS A BYPRODUCT OF BURNING COAL IN POWER PLANTS.
ROCKY MOUNTAIN POWER REPORTED THE TOXINS TO STATE REGULATORS THIS MONTH.
ROCKY MOUNTAIN POWER SPOKESMAN SPENCER HALL TELLS THE CASPER STAR-TRIBUNE THE COAL ASH DISPOSAL PONDS HAVE NOT TO DATE CONTAMINATED DRINKING WATER OR SURFACE WATER.
HALL SAYS THE COMPANY WILL PRESENT A PLAN TO ADDRESS THE CONTAMINANTS NEXT YEAR.