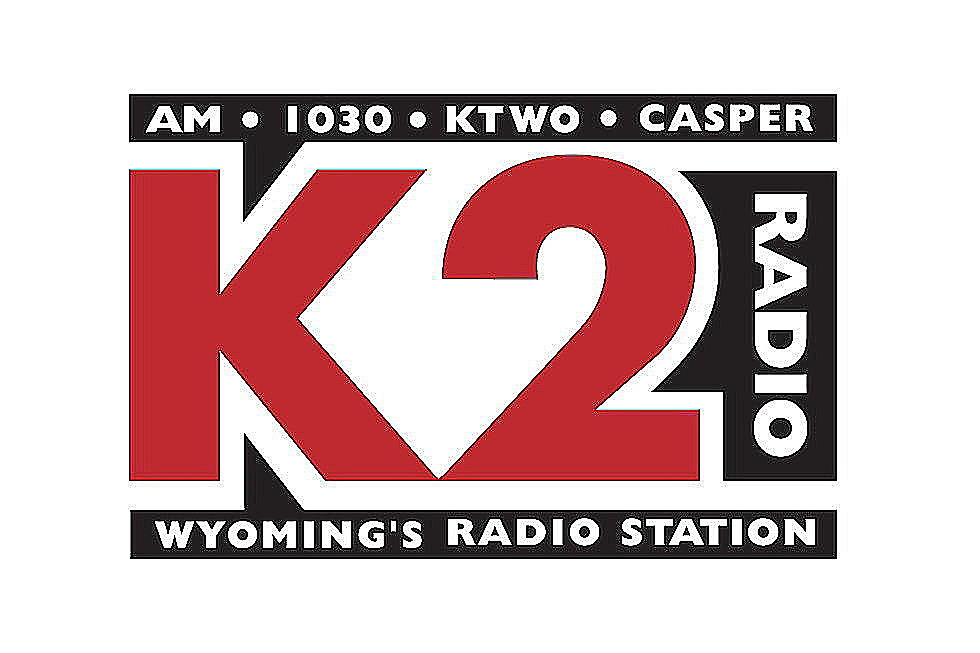 K2 Radio News: Flash Briefing For December 11th, 2018 – Morning
Townsquare Media
CASPER POLICE OFFICERS ARRESTED TWO MEN FRIDAY IN CONNECTION WITH A LARGE ALLEGED CREDIT CARD FRAUD SCHEME WHICH INCLUDED OVER 300 FRAUDULENT ATM TRANSACTIONS AND OVER $60,000 BEING TAKEN.
37-YEAR-OLD MICHAEL VOSS WAS BOOKED INTO JAIL ON A CHARGE OF CREDIT CARD FRAUD AND AN IMMIGRATION HOLD. 35-YEAR-OLD IONUT MANEA WAS ARRESTED ON A SINGLE CHARGE OF CREDIT CARD FRAUD.
ACCORDING TO CHARGING DOCUMENTS, THE CASPER POLICE DEPARTMENT WAS NOTIFIED OF FRAUDULENT ATM ACTIVITY AT JONAH BANK ON NOV. 27. 70 DIFFERENT TRANSACTIONS TOOK PLACE INVOLVING 17 DIFFERENT CARDS FROM THE SAME CREDIT UNION IN ARIZONA. DURING THAT TIME, $19,600 WAS REMOVED FROM THE ATM.
ON DEC. 1 AND DEC. 2, THE TWO MEN AGAIN USED 17 DIFFERENT ACCOUNT NUMBERS TO WITHDRAW $15,700 IN CASH.
POLICE FOUND THE SUSPECTS, MANEA AND VOSS, AT A CASPER MOTEL.
INSIDE THE HOTEL ROOM, DETECTIVES FOUND A MAGNETIC STRIPE READER/ENCODER, FOUR CELL PHONES, TWO LAPTOPS, $2,900 IN TWENTY-DOLLAR BILLS, AND THIRTY VANILLA GIFT CARDS THAT HAD MAGNETIC STRIPES AND FOUR-DIGIT CODES HANDWRITTEN ON THE BACKS.
THE ARIZONA CREDIT UNION TOLD A DETECTIVE THAT THEIR CLIENTS' CREDIT CARD NUMBERS HAD BEEN USED AT ATMS IN LARAMIE, ROCK SPRINGS AND CASPER FROM NOV. 16 THROUGH DEC. 6 IN A TOTAL OF 352 TRANSACTIONS. THE SUSPECTS HAD TAKEN OVER $61,000 IN TOTAL.
CASPER POLICE BELIEVE THE ARIZONA CREDIT UNION CLIENTS' CARD NUMBERS WERE LIKELY COMPROMISED VIA A "SKIMMING" DEVICE PLACED AT FUEL PUMPS AT A KNOWN CHAIN OF GAS STATIONS IN THE PHOENIX, ARIZONA AREA.
POLICE NOTE THAT IN NATRONA COUNTY, VOSS AND MANEA MADE OVER 70 FRAUDULENT ATM TRANSACTIONS SINCE NOV. 21 AND TOOK AT LEAST $35,000, THOUGH THAT NUMBER IS LIKELY TO INCREASE IN BOTH NATRONA COUNTY AND ACROSS MULTIPLE STATES AS THE INVESTIGATION CONTINUES.
============================
A GILLETTE MAN DIED IN A SINGLE-VEHICLE ROLLOVER CRASH NEAR WRIGHT ON SUNDAY.
THE WYOMING HIGHWAY PATROL SAID TROOPERS WERE DISPATCHED TO THE AREA ON WYOMING HIGHWAY 59 ABOUT 5 P.M. SUNDAY.
60-YEAR-OLD DALE PATTERSON WAS DRIVING THE TRUCK SOUTH ON THE HIGHWAY WHEN HE SUSTAINED A MEDICAL EMERGENCY THAT CAUSED HIM TO DRIFT OFF THE RIGHT SHOULDER.
THE TRUCK STOPPED AFTER COLLIDING WITH THREE FENCES.
PATTERSON WAS TAKEN TO THE CAMPBELL COUNTY MEMORIAL HOSPITAL BUT DIED FROM THE MEDICAL EMERGENCY.
===================================
THE WORLD'S TALLEST ACTIVE GEYSER HAS SET A RECORD.
LAST WEEKEND, STEAMBOAT GEYSER IN YELLOWSTONE NATIONAL PARK ERUPTED FOR THE 30TH TIME THIS YEAR.
THAT'S THE MOST ERUPTIONS SINCE 1964, WHEN THE GEYSER ERUPTED 29 TIMES.
STEAMBOAT CAN BLAST HOT WATER AND STEAM AS HIGH AS 400 FEET.
THAT'S MORE THAN THREE TIMES THE AVERAGE HEIGHT OF YELLOWSTONE'S MOST FAMOUS GEYSER, OLD FAITHFUL.
PARK OFFICIALS SAY STEAMBOAT ALSO WENT THROUGH ACTIVE PERIODS IN THE EARLY 1960S AND EARLY 1980S, BUT WAS QUIET FOR A 50-YEAR SPELL, FROM 1911 TO 1961.
THE MOST RECENT ERUPTION HAPPENED AT 1 A.M. SATURDAY.
MOST ROADS IN YELLOWSTONE HAVE CLOSED FOR THE WINTER AND THE PARK HASN'T OPENED TO SNOWMOBILES YET.
================================
THE WYOMING HIGHWAY PATROL HAS RELEASED THE NAME OF A PEDESTRIAN WHO WAS HIT AND KILLED BY A VAN IN SOUTH CHEYENNE WEDNESDAY NIGHT.
SGT. JEREMY BECK SAYS 80-YEAR-OLD ELMER SANCHEZ, OF CHEYENNE, WAS WALKING WEST ACROSS THE SOUTH GREELEY HIGHWAY AROUND 6:15 P.M.​ WHEN HE WAS HIT BY A NORTHBOUND 2013 DODGE VAN NEAR THE OUTLAW SALOON.
"THE DRIVER ATTEMPTED TO AVOID COLLIDING WITH THE PEDESTRIAN BY DRIVING INTO ANOTHER LANE, (BUT) THE PEDESTRIAN FAILED TO STOP WALKING ACROSS THE HIGHWAY AND COLLIDED WITH THE VEHICLE," SAID BECK.
BECK SAYS SANCHEZ WAS WEARING DARK CLOTHING AND THERE WAS POOR LIGHTING IN THE AREA. IT WAS ALSO SNOWING AND THE HIGHWAY WAS WET AT THE TIME.