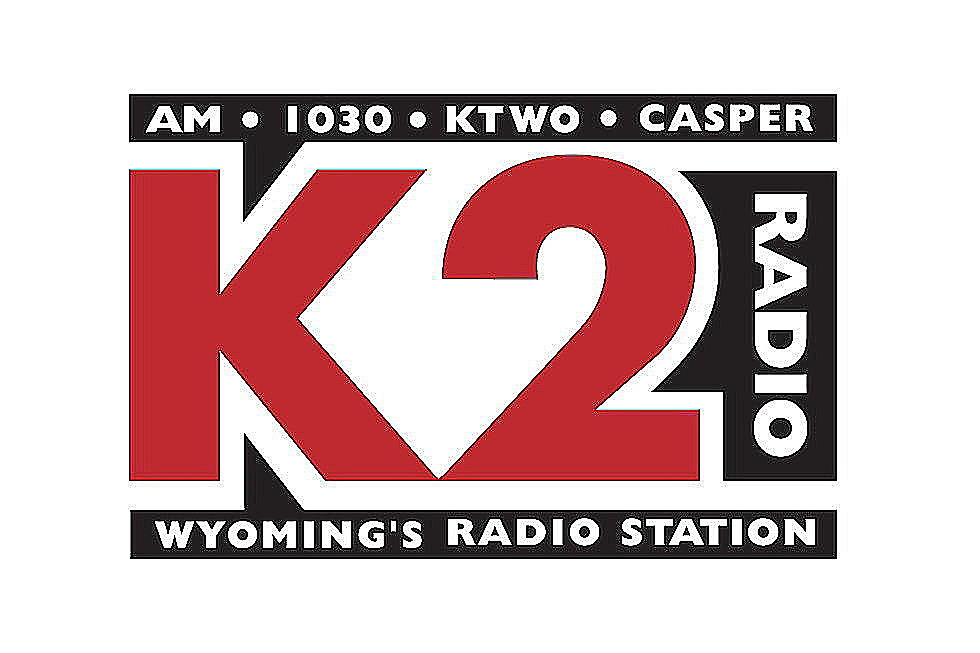 K2 Radio News: Flash Briefing For December 10th, 2018 – Morning
Townsquare Media
A LIST OF JESUITS FOUND TO HAVE CREDIBLE ALLEGATIONS OF SEXUAL ABUSE MADE AGAINST THEM INCLUDES 13 PRIESTS WHO WORKED IN COLORADO, TWO OF WHOM ALSO WORKED IN WYOMING.
EIGHT OF THE PRIESTS INCLUDED ON THE LIST RELEASED BY THE CATHOLIC ORDER'S U.S. CENTRAL AND SOUTHERN PROVINCE FRIDAY WORKED AT REGIS HIGH SCHOOL, ONCE LOCATED IN DENVER BUT NOW IN AURORA. TWO ALSO SERVED AT ST. STEPHEN'S MISSION ON WYOMING'S WIND RIVER RESERVATION.
THE PRIESTS HAD A NUMBER OF ASSIGNMENTS AND THE LIST DOESN'T SPECIFY WHERE THE ALLEGED ABUSE HAPPENED. HOWEVER IN A LETTER TO THE REGIS HIGH SCHOOL COMMUNITY, PRESIDENT DAVID CARD SAID TWO HAD ALLEGATIONS RELATED TO STUDENTS AT THE SCHOOL.
SEVEN OF THE PRIESTS HAVE DIED. THE OTHERS HAVE EITHER LEFT THE ORDER OR BEEN REMOVED FROM MINISTRY.
===========================
POLICE HAVE RELEASED THE IDENTITY OF A MAN SHOT AND KILLED IN EAST CHEYENNE WEDNESDAY.
OFFICER KEVIN MALATESTA SAYS 41-YEAR-OLD JOHN-PAUL BIRGENHEIER (BURR-GEN-HIGHER) WAS FOUND SHOT TO DEATH OUTSIDE HIS HOME AT 3338 BELAIRE AVENUE AROUND 3:45 P.M.
MALATESTA SAYS BIRGENHEIER, WHO'D BEEN STAYING IN AN RV ON THE PROPERTY, GOT INTO A FIGHT WITH 78-YEAR-OLD CHARLES RICHMOND, WHO'D BEEN LETTING HIM STAY AT HIS RESIDENCE.
RICHMOND TOLD POLICE THAT BIRGENHEIER USED METH AND THAT HE GOT INTO AN ARGUMENT WITH HIM OVER A MISSING PIPE. HE ALSO THOUGHT BIRGENHEIER​ OWED HIM MONEY FOR FOOD.
COURT RECORDS SAY A FIGHT ENSUED INSIDE THE HOUSE AND BIRGENHEIER PUSHED RICHMOND DOWN, THREATENED TO HIT HIM WITH A CHAIR LEG AND THEN PUSHED HIM DOWN TWICE MORE BEFORE LEAVING.
WHEN RICHMOND GRABBED HIS 12-GAUGE SHOTGUN AND WENT OUTSIDE TO TELL BIRGENHEIER TO LEAVE, BIRGENHEIER REPORTEDLY TURNED TO CHARGE AT HIM AND RICHMOND SHOT HIM.
RICHMOND THOUGHT HE'D SHOT BIRGENHEIER THREE TIMES, ACCORDING TO AN AFFIDAVIT.
RICHMOND WAS ARRESTED AND CHARGED WITH FIRST-DEGREE MURDER. IF CONVICTED, HE COULD FACE LIFE IN PRISON OR THE DEATH PENALTY.
RICHMOND IS CURRENTLY BEING HELD IN THE LARAMIE COUNTY JAIL ON A $100,000 CASH BOND. HIS PRELIMINARY HEARING IS SCHEDULED FOR DEC. 13.
==============================
WYOMING GOV. MATT MEAD SAYS HE SUPPORTS EXAMINING THE STATE'S TAX SYSTEM TO FIND WAYS TO PREVENT ERRORS.
CASPER OFFICIALS ARE HOPING THE STATE LEGISLATURE WILL ADDRESS THE SALES TAX COLLECTION AND DISTRIBUTION SYSTEM AFTER THE CITY RECEIVED $1.7 MILLION BY MISTAKE.
A SWEETWATER COUNTY VENDOR INCORRECTLY REPORTED ITS TAXES IN NATRONA COUNTY FROM OCTOBER 2013 TO DECEMBER 2015, RESULTING IN CASPER OFFICIALS TAKING OUT A LOAN FROM THE STATE AFTER THE ERROR WAS UNCOVERED.
THE OUTGOING REPUBLICAN GOVERNOR SAYS IT WOULD BE WORTHWHILE TO MODIFY THE SYSTEM "TO PROVIDE A TRIPLE-CHECK IN THERE OR A DOUBLE-CHECK."
THE STATE DEPARTMENT OF REVENUE RELIES ON VENDORS TO CORRECTLY REPORT TAX INFORMATION IN ITS SELF-REPORTING SYSTEM.
=============================
AN ENVIRONMENTAL GROUP WANTS FEDERAL WILDLIFE MANAGERS TO QUICKLY PRODUCE AN OVERDUE PLAN TO REDUCE THE AMOUNT OF SUPPLEMENTAL FEED GIVEN TO WILD ELK ON THE NATIONAL ELK REFUGE IN NORTHWEST WYOMING.
EARTHJUSTICE TOLD REFUGE OFFICIALS THE PLAN IS URGENTLY NEEDED NOW THAT CHRONIC WASTING DISEASE HAS BEEN DETECTED IN THE ADJACENT GRAND TETON NATIONAL PARK.
THE DISEASE IS FATAL TO ELK, DEER AND MOOSE.
EARTHJUSTICE SAYS IT COULD SPREAD EASILY AMONG ELK THAT BUNCH TOGETHER TO EAT THE ALFALFA PELLETS PROVIDED TO SUPPLEMENT NATURAL GRASS.
EARTHJUSTICE SAYS A PLAN TO CUT BACK SUPPLEMENTAL FEEDING WAS SUPPOSED TO BE RELEASED IN 2008.
REFUGE MANAGER BRIAN GLASPELL SAYS FEDERAL OFFICIALS ARE WORKING WITH STATE WILDLIFE MANAGERS TO DEVELOP A PLAN TO REDUCE FEEDING.