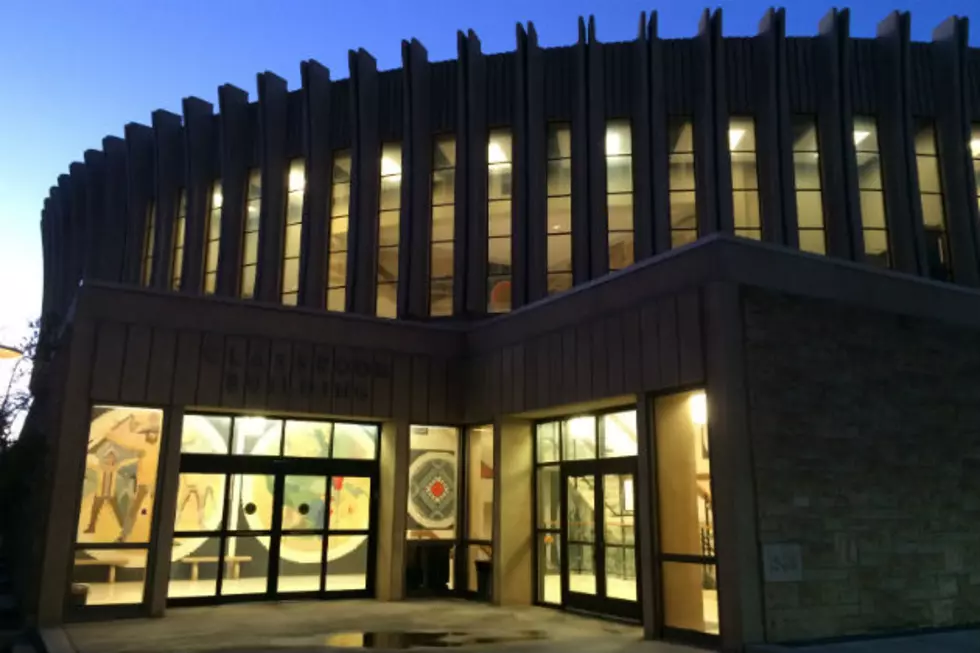 Holocaust Hoax Fliers Taken Down at Univ. of Wyoming
Nick Learned, Townsquare Media
CASPER, Wyo. (AP) — Fliers calling the Holocaust a hoax were posted in University of Wyoming buildings during the school's remembrance week for the estimated 6 million Jewish people killed in the 1930s and '40s.
Similar fliers were posted last year during the remembrance week.
Authorities say that while the fliers' message is protected by the First Amendment, the act of hanging them is not.
University spokesman Chad Baldwin says posting handbills violates a city ordinance, so police are investigating.
Thursday was the anniversary of the Night of Broken Glass, a Nazi regime-organized night of widespread violence against Jews in Germany in 1938.
Holocaust survivor Estelle Nadel was to speak at the university Friday.
The university removed the fliers, and UW President Laurie Nichols condemned their contents.