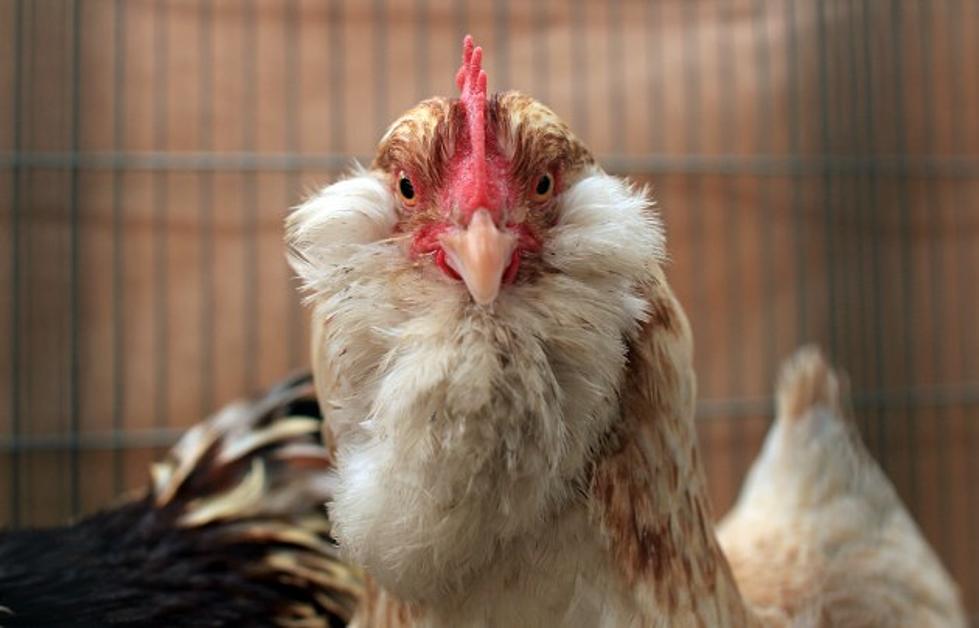 City Council Passes Chicken Ordinance
Matt Cardy, Getty Images
Casper City Council on Tuesday passed the ordinance that would let Casper residents keep a limited number of chickens on their property.
But council was mindful of the concerns of those who opposed the ordinance.
Mayor Charlie Powell asked Metro Animal Services Manager Tory Cutrell to report to the council in six months about the effect of the ordinance.
"Let's do this proactively and not wait until we have problems," Powell said.
Cutrell said after the meeting that the only chicken problems she hears about are those in the unincorporated areas of the county. "The complaints (in the city) just don't happen."
The ordinance limits the number of only hens to six on a residential property, bans roosters and hybrids, requires enclosed and predator-resistant coops no larger than 60 square feet, requires cleaning, prohibits butchering, and does not override covenants of homeowner associations.
During the public hearing before the vote, Christina and Ryan Stepp said the ordinance did not have an enforcement mechanism to determine if chicken owners were in compliance with the rules about the size of the coops or if they were cleaning the waste.
Chickens will attract predators such as racoons and skunks, and Metro Animal Services already has enough work dealing with barking dogs, Christina Stepp said. Allowing chickens will open the door to people wanting goats and other livestock, she added.
Stepp bought his $200,000 house in the city so he wouldn't have to worry if a neighbor has chickens. The animals eat grass and expose dirt, which adds to the dust that blows through town, he said.
Chicken advocate Debbie Reddy responded, saying five chickens create as much poop as one dog, that predators are already in Casper, and that other cities that allow chickens don't receive many calls about them being nuisances.
Reddy, in a response to a question from Vice Mayor Daniel Sandoval, said the ordinance should keep the ban on slaughtering chickens.
After the public hearing, Sandoval said he understood the Stepps' objections.
But their concerns are overblown, he said. "The slippery slope isn't an argument. We're not going to have goats."
The concerns about the health hazards of a half-dozen chickens in a yard pale when compared to major poultry operations with a million-and-a-half chickens in a warehouse, Sandoval added. "Ultimately, it's about food security."
Council member Steve Cathey again voiced his opposition to the revised ordinance.
Cathey proposed an amendment that would require prospective chicken owners to pay $50 for a conditional use permit and require them to notify their neighbors, which would necessarily involve the city's Planning and Zoning Commission.
But council voted it down, in part because it could be a bureaucratic headache.
"To require people to go before Planning and Zoning is onerous," Powell said.