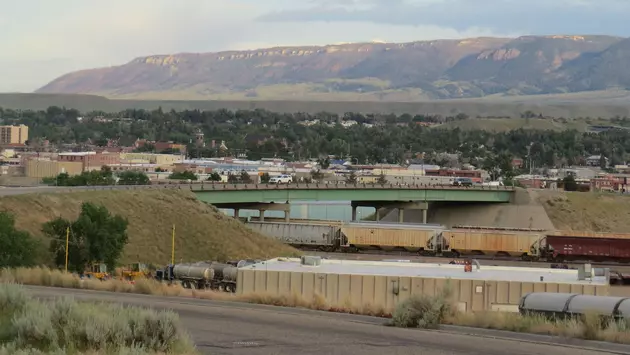 Casper Motorists Urged To Use Alternate North-South Routes During Bridge Reconstruction
Tom Morton, Townsquare Media
Expect severe congestion on the Poplar Street bridge over the BNSF railroad tracks beginning Tuesday through the summer, according to the Wyoming Department of Transportation.
Motorists should use other north-south routes such as Salt Creek Highway and Center Street.
Construction crews will reduce traffic to one 10-foot-wide lane in each direction on the two outer lanes of the bridge, which is north of West First Street and south of River Cross Road, as part of the summer-long reconstruction project, according to WYDOT.
During the lane reduction, crews will install concrete barriers along the center of the bridge, and the two-way, single-lane traffic will be on the northbound side of the bridge.
After the barriers are installed, probably by Friday, crews will move the two-way, single-lane traffic to the southbound lane to resurface the northbound lanes. The resurfacing probably will take one day.
After the northbound lane resurfacing is finished, traffic will be moved to that lane to allow for bridge deck reconstruction on the west side of the bridge.
Construction includes widening the bridge to allow for the sidewalks as well as rehabilitating the structure itself.
After the west-side work is done, traffic -- again, two-way, single-lane -- will be moved to the west side to allow work on the east side of the bridge.
The project is expected to be completed by Oct. 31.
WYDOT again reminds motorists to use alternate routes during the construction.