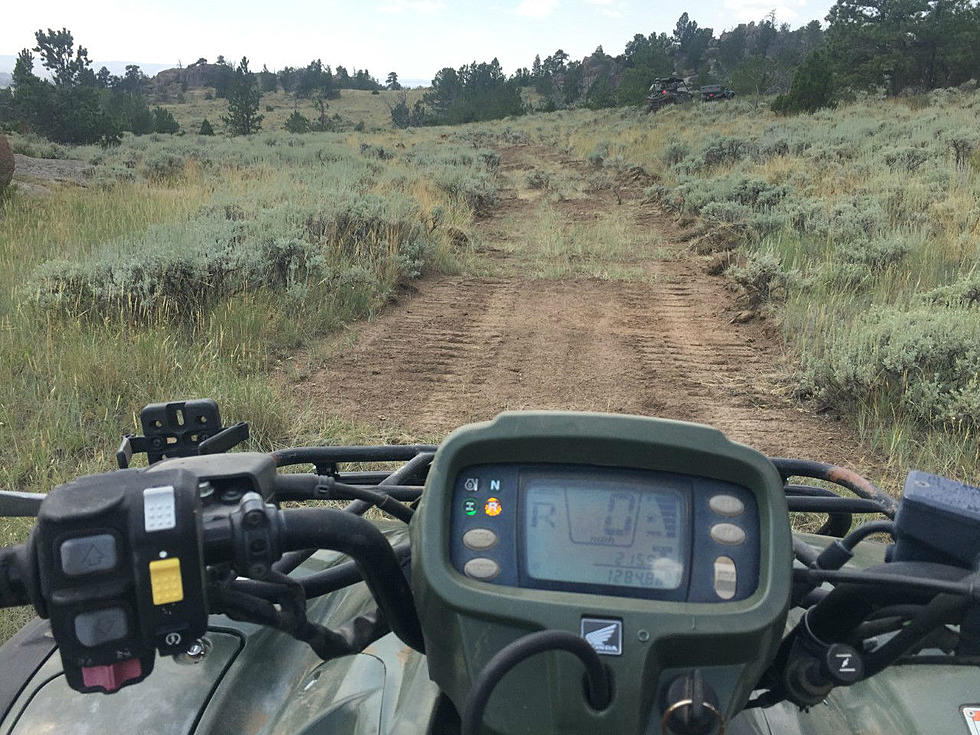 Casper Man Ordered to Pay Nearly $50K for Damage to Forest Service Land
Courtesy U.S. Forest Service
A Casper businessman must pay nearly $50,000 for the damage he caused by illegally bulldozing U.S. Forest Service land, according to U.S. District Court records.
Richard Bonander, president of Inter-Mountain Pipe & Threading Co., pleaded guilty last week to a misdemeanor offense of "occupancy and use" by building roads, trails and causing significant surface disturbance in the Medicine Bow-Routt National Forest from before July 30, 2018, to Nov. 16, 2018, according to a plea agreement.
Thursday, Chief U.S. Magistrate Judge Kelly Rankin ordered Bonander to pay a $2,500 fine and $46,574.72 in restitution, plus an assessment and processing fee.
The case started on July 30, 2018, when a Forest Service law enforcement officer received a report of Forest Service land that had been cleared by a bulldozer, according to her sworn statement filed with the court.
On Aug. 9, she followed the dozer tracks for several miles on Forest Service, U.S. Bureau of Land Management, Wyoming State Trust and private lands, she wrote.
None of the tracks was on existing administrative or public routes, and they were created in violation of federal law prohibiting the construction of a road or trail without authorization.
The dozer tracks led to the private land of Bonander Ranches, LLC.
The officer later interviewed a man who saw Bonander drive a utility task vehicle on the bulldozed roads in the Cow Creek area, and that Bonander told the witness that he had bulldozed the roads.
In November, the officer returned to the area with a hydrologist to assess the damage and cost of restoration, specifically in the area of the Cow Creek drainage.
A subsequent report identified four trespass routes.
In February, the officer interviewed Bonander who said, "'I hired a bulldozer to come up'" to do some work on the access road to his house.
When asked if he or the bulldozer operator did the work, the officer wrote that Bonander responded "'… I had my 4-wheeler and I was running around doing other stuff but I was showing him … whatever he did it pointed him.' 'It wasn't him just running loose.'"
When asked if he knew of any agreement that allowed him to operate heavy equipment on BLM land, he said, "'No, I don't. I just kind of assumed if you're going to use it you've got to be able to take care of it,'" the officer wrote.
Bonander said Monday that he was improving some old trails, and did cross the boundaries of the confusing checkerboard of public lands and his property. Most of what he was doing was scraping sagebrush.
"It's so hard to get any action from the Forest Service for permits to do anything," he said. "You're better off doing it and paying the fine"
This was not the first dispute Bonander has had about public lands.
In December 2016, the Wyoming Board of Land Commissioners unanimously rejected his proposal to exchange 295 acres in the Black Hills in Crook County for 1,040 acres of his near his ranch. The parcels were appraised at near equal value, according to reporting from WyoFile.
Bridget Hill, the former director of the board and now Wyoming Attorney General, said at the time the exchange would benefit the Wyoming State Trust by consolidating land in Crook County into a larger, continuous ownership block.
However, sportsmen's organizations criticized the proposed swap, saying it would cut off access to more than 4,000 acres of public land south of Douglas.