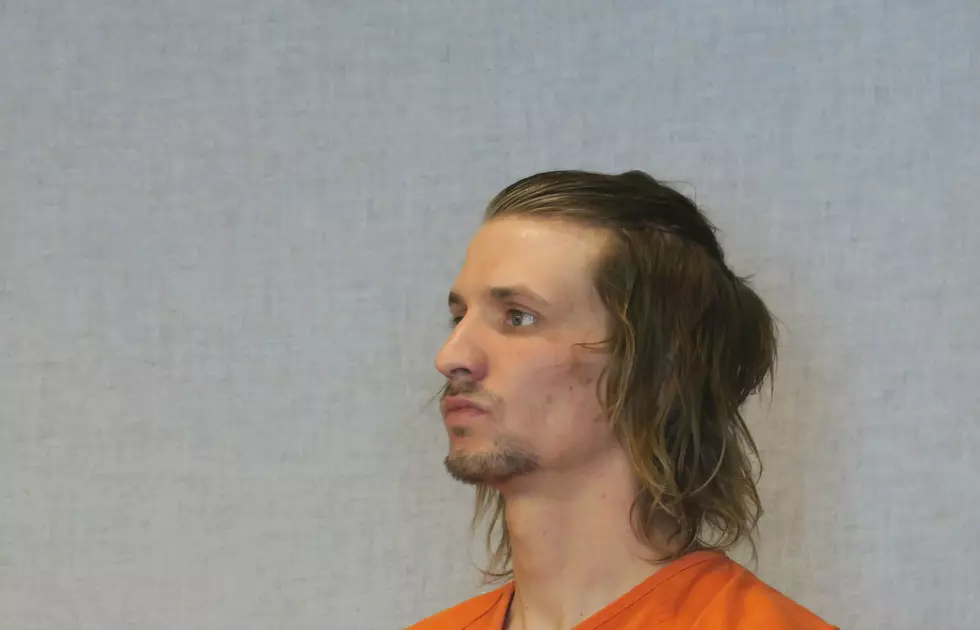 Casper Man Could Face Life in Prison; Bond Set at $1M
Tom Morton, Townsquare Media.
The Casper man accused of fatally shooting his mother last month appeared in Natrona County Circuit Court on Thursday and heard the four felony charges filed against him.
Andrew Steplock, 27, is charged with felony murder, second-degree murder, aggravated burglary and possession of a deadly weapon. He could face up to life imprisonment without parole plus 30 years if convicted on all four counts.
His bond was set at $1 million dollars cash. Steplock was in custody at the time of Thursday's court hearing.
Steplock did not enter pleas to the felony charges. That would occur at his arraignment in Natrona County District Court, should a circuit court judge find that prosecutors have sufficient evidence to have the felony charges bound over to the district court for trial.
According to court documents, Casper police officers responded to a home at the intersection of 10th Street and Center Street about 1 a.m. Tuesday, Feb. 26. There, they found Deborah Steplock with a gunshot wound to her head.
The Wyoming Division of Criminal Investigation assisted in the investigation, as did other law enforcement agencies in Wyoming and Colorado.
Steplock was arrested about 11 p.m. that day in northern Colorado after investigators tracked his cell phone and found him asleep inside his mother's Toyota at a truck stop.
After his arrest, Steplock allegedly told detectives that he and his mother had argued over money on Monday, Feb. 25. Later that night, he said, he returned to his parents' home to steal some money.
He reportedly said that he broke in through the back door shortly before 1 a.m. and walked into the living room, where his mother was still awake. She asked her son what he was doing.
That's when Steplock walked up to her and shot her, according to an affidavit of probable cause.