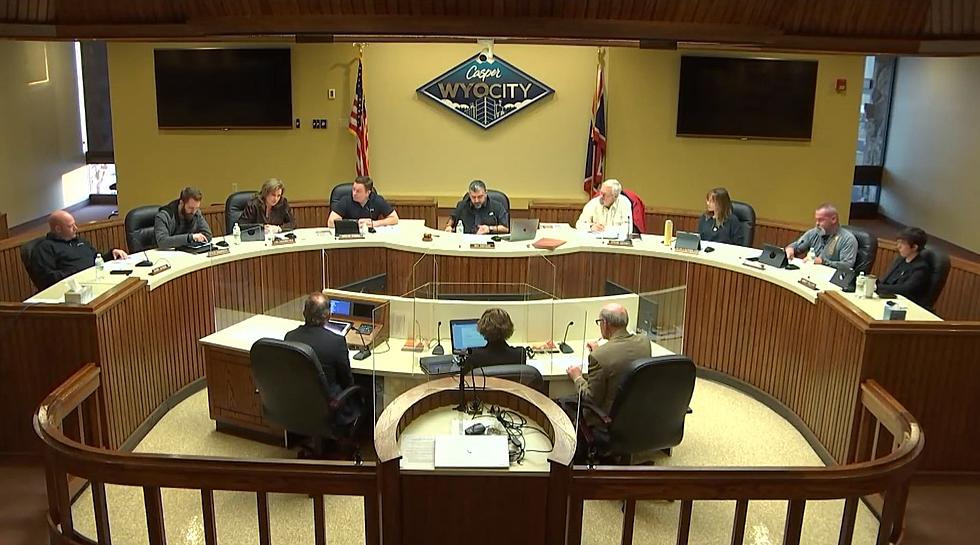 Casper Council Agrees to Purchase Respirators for Firefighters, Despite Contention
City of Casper via YouTube
At the Casper city council pre-meeting, the council agreed to purchase 30 Scott SCBA regulators, using $94,500 in CARES Act funding.
Councilmember Bruce Knell said he is against the purchase of the regulators, due to the city needing money for other areas.
"I'm a scuba diver, and every time we go into a new place and we get regulators, and we clean them, and we use the same regulators that 500 other people have used," Knell said. "I'm not buying that they can't be cleaned and disinfected. That is erroneous at best. I don't mind us having some, but that's a lot of money, we have a lot of things more pressing than each individual firefighter having their own regulator. It seems to me that if we had three to four on each truck, or even two or three, not everybody needs to go have one on all the time, we all know this. It just seems like a huge expenditure."
Councilmember Lisa Engebretsen said due to the frequency of fires and how much firefighters drive around, it's important they have enough equipment.
"It almost seems like we have fires daily, and it seems like these crews are going in multiple different directions," Engebretsen said. "And so I don't know how they can share the regulators if they're on the east end, west end, up on the mountain, and everything else, so I do agree with spending this."
Vice Mayor Steve Freel said he thinks it's important for firefighters to have the equipment they need and to not have to share the respirators.
"It's equipment that's needed," Freel said. "These guys have a job to do and whether it can be cleaned or not, I feel that having each individual one, looking at the times we live in right now and not gonna use COVID as an excuse but, these are items they need to have their own, period. Trading those type of items off or having multiple people use them is just asinine. Give our people the equipment they need to do their job and do it properly."
Councilmember Amber Pollock asked city manager Carter Napier about how much funding the city has left regarding CARES Act money.
Napier said that the city has around $11 million left in funds that they believe don't have any restrictions tied to it, but that because the equipment is being used for disease mitigation, it's more relevant to use that funding.
At the end of the meeting, Freel said that if first responders are coming up ask for equipment, that's because they need it and they shouldn't be second-guessed.
"When it comes to first responders period, whether you're a fireman or a policeman, it's becoming difficult to attract people to do those jobs," Freel said. "When we've questioned a lot of things lately, and there's a difference between questioning and just making a decision because it's our gut feeling that that's the way it should be. Equipment is needed by both of them to do their job...If they're up here asking for it, they need it. If there's one thing I've gotten tired of over the last four years, it always seems like we put things on the back of our employees. If they need it, they need it...We need to take care of our employees, and we definitely need to take care of our first responders, because they'll be the ones that will take care of you."
Can You Identify the Correct Logo from Casper Businesses?
You see them everyday, but can you identify which of these Casper logos are the correct ones? It may not be as easy as you think.