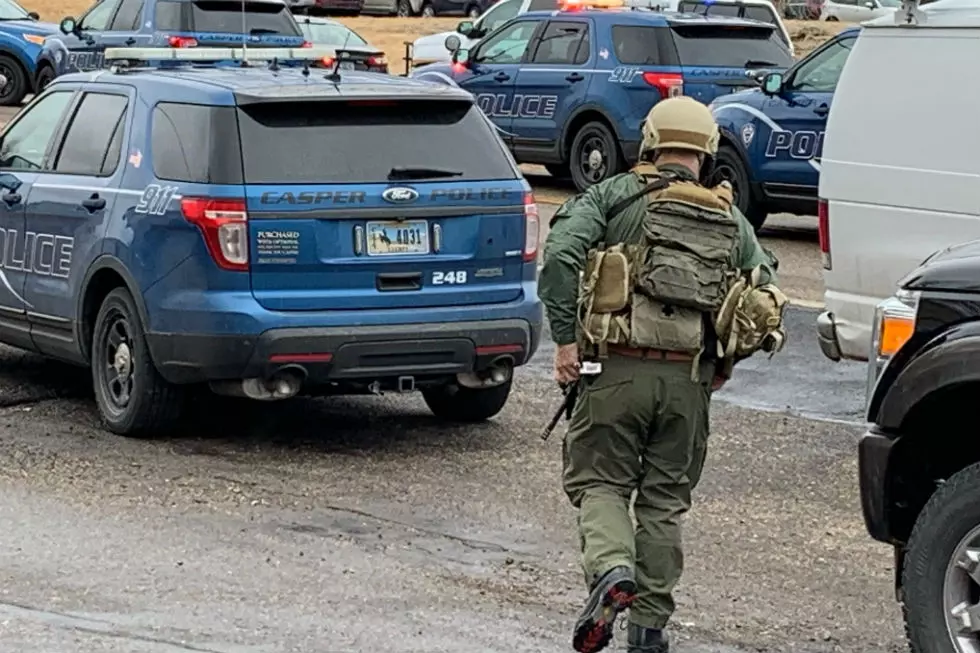 Casper Police: Building Cleared, No Evidence of Shots Fired
Tom Morton, Townsquare Media
UPDATE: Law enforcement is escorting people back into the building.
Floors one and three of the office building are open.
Floor two, where the call was initiated, is still being held by law enforcement.  The area is still closed to the public.  There is no immediate threat to the public.

Casper police will continue to provide an update to the situation as information becomes clear.
=======================================
Police say they have cleared the building and have found no evidence of shots having been fired. 
Police have no suspects, and no one was injured. People are being allowed back into the building, according to Lt. Jeremy Tremel. 
First responders are clearing the scene. 
In a phone interview shortly after noon Friday, Tremel told K2 Radio News that responding officers interviewed multiple people who had been inside the building. Those people said they heard loud noises which sounded like gunfire as well as a possible verbal altercation. 
Tremel described their concerns as legitimate, and said police do not believe the report of shots fired was made as a prank. 
===============================================================
Police in tactical gear have established a perimeter around an office building located in the 800 Block of Werner Court and have escorted people out of a building.
Casper Police Department Lt. Jeremy Tremel told reporters that law enforcement responded for a report of shots fired at 10:14 a.m. Friday. No injuries have been reported, he said.
It is unclear where exactly the shooting took place, but the emergency response seems to be centered around the Energy I building owned by Wyoming Financial Properties at 851 Werner Court.
The emergency response included Casper police, the Natrona County Sheriff's Office and the Wyoming Division of Criminal Investigation. Federal law enforcement officers were also at the scene, but it was unclear which agency they represent.
One witness reports at least two nearby buildings were on lockdown. She said an ambulance had arrived at the scene.
At least 20 emergency vehicles have responded to the area.
Wilkins Circle is blocked at Poplar Street.
Police officers are escorting people out of a building in the area.
This developing story will be updated as more details emerge.