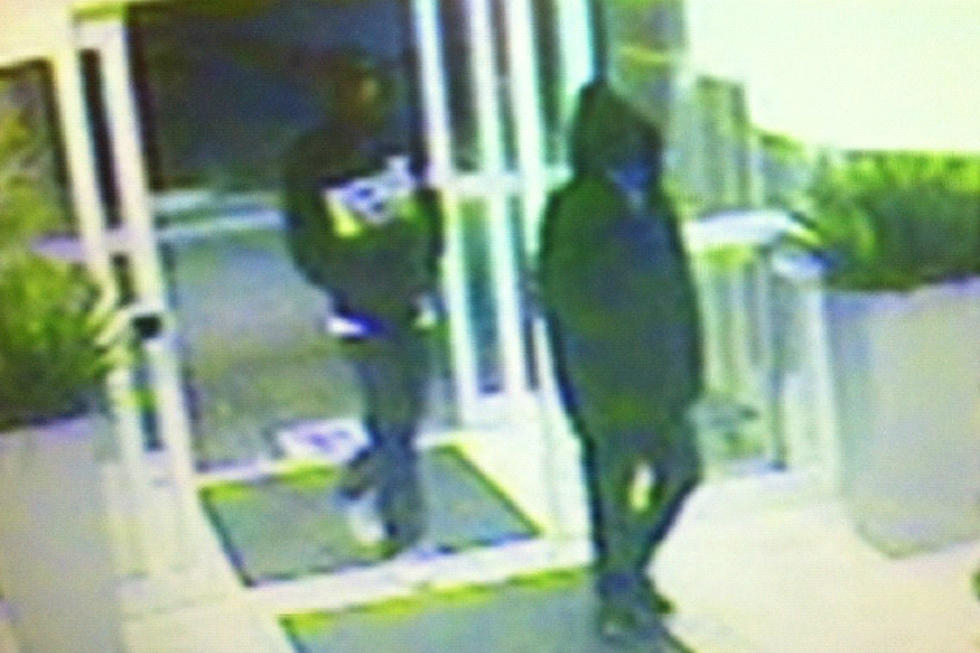 Armed Robbery At Laramie's Fairfield Inn [PHOTOS]
(Photo Courtesy of Laramie Police Department)
Two armed suspects robbed Laramie's Fairfield Inn right after the cusp of New Year's Eve and New Year's Day.
According to an official release from the Laramie Police Department, two armed suspects entered the Fairfield Inn in West Laramie at about 8 minutes after midnight on January 1st.   Police say the two individuals demanded money and property from the Fairfield Clerk and that one of the suspects was holding a handgun.
The suspects are described as two black males, one believed to be 5'8'' 150lbs and the second, 6'2'' 195lbs. Both suspects had bandanas over their faces however; they are believed to be in their early 20's.
Aggravated Robbery is a felony punishable by imprisonment for not less than 5 years nor more than 25 years.
Laramie Police are asking anyone, if they believe they can identify the suspects, to call the Laramie Police Department at 307-721-2526.