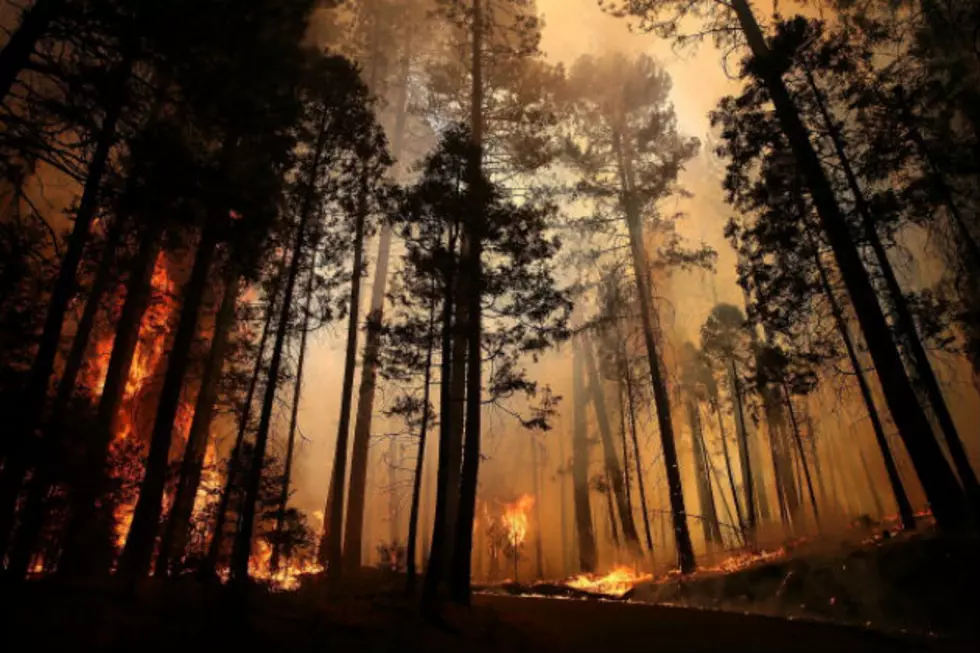 Wyoming's Britania Fire 'Rapidly' Developing; Pre-Evacuation Notice Issued
Justin Sullivan, Getty Images
A pre-evacuation notice has been issued for the Green Mountain and Palmer Canyon Road area in Albany County as the Britania Fire continues to rapidly develop.
Area residents and others should be prepared to leave the area quickly as the fire advances.
The fire, located some 28 miles west of Wheatland, continues to burn in timber and threatens structures, having already claimed an unspecified number of outbuildings.
As of Monday afternoon, 150 firefighters -- mostly local volunteers -- were working the blaze, with more firefighters en route. Out-of-state resources were coming from California and Florida, according to Platte County Emergency Management.
Western and Southern Wyoming Type III Management Team 1 will assume control of the incident at 7 a.m. Tuesday.
A public meeting regarding the fire is set for 7 p.m. Tuesday at the Exhibit Hall, located at the Platte County Fairgrounds in Wheatland.