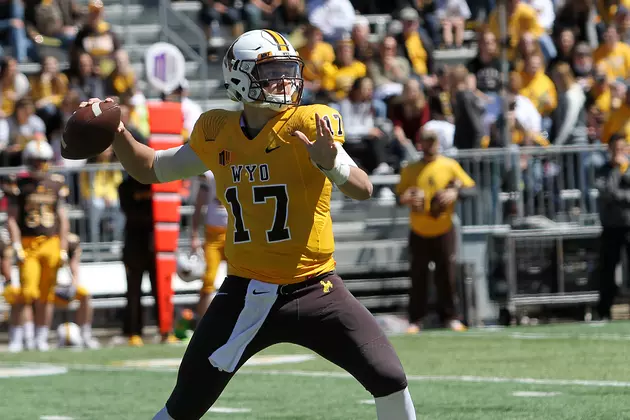 Wyoming QB On Another Award Watch List
Seneca Riggins, Townsquare Media
LARAMIE, Wyo. (AP) — Wyoming quarterback Josh Allen is among 30 college players named to the 2017 Davey O'Brien National Quarterback Award Watch List.
It is the first time Allen has been named to the O'Brien Award Watch List.
As a sophomore in 2016, Allen threw 28 touchdown passes, placing him No. 1 in the Mountain West Conference and No. 20 in the NCAA.
The O'Brien National Quarterback Award is presented each year to the nation's best college quarterback.
The award is overseen by the Davey O'Brien Foundation, which is headquartered in Fort Worth, Texas.
The 2017 winner will be announced Dec. 7.
This is the second preseason honor for Allen this year. He was also named to the Maxwell Award Watch List.