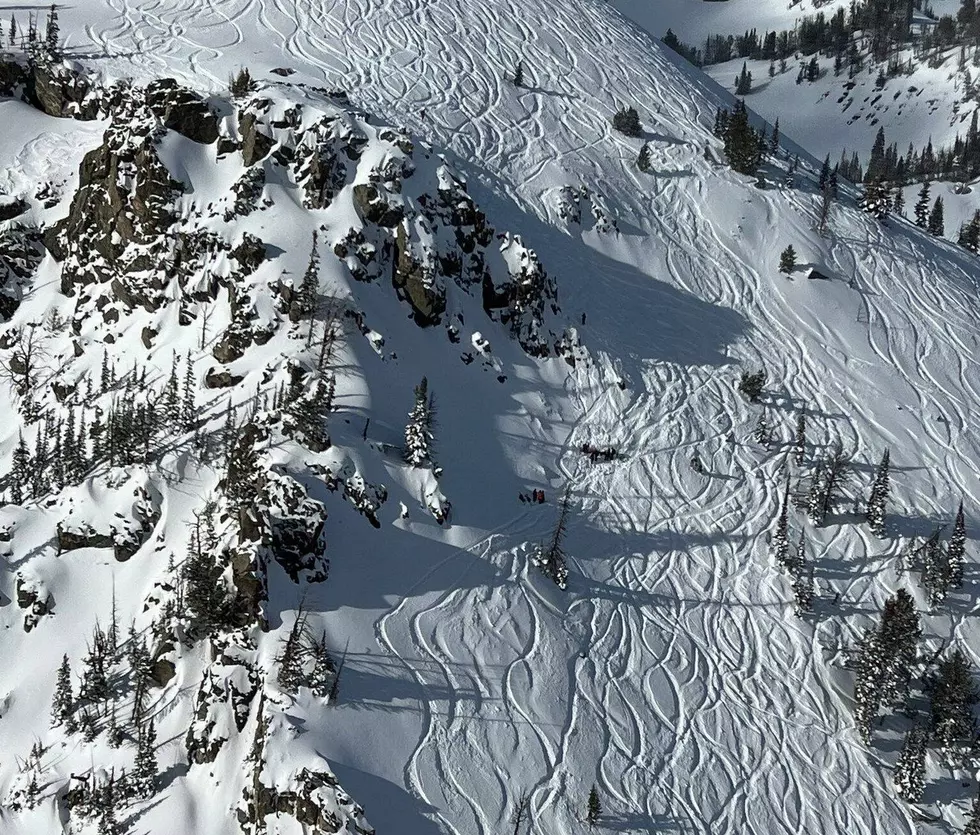 Teton County Search and Rescue Save Skier Who Skied Off a Cliff
Photo Courtesy of Teton County Search and Rescue
Teton County Search and Rescue recently announced that that their team had rescued a skier who skied off of a cliff.
That comes from the Teton County Search and Rescue Facebook page, who wrote that volunteers "responded to an injured skier in the backcountry area known as Four Pines, south of the Jackson Hole Mountain Resort. The skier, a local resident in his mid 20s, had skied over a small cliff and landed on a rock."
At first, it was the Jackson Hole Ski Patrol that first responded to the incident. They requested a helicopter from Teton County Search and Rescue.
"Given the area's steep terrain, TCSAR decided that a short-haul operation was the best move, meaning the rescuers and patient would be lifted from the site via a rope attached to the belly of the helicopter and flown out of the backcountry," the post stated.
The helicopter lowered two volunteers onto the slope, who then provided patient care and prepared the skier for transport.
"The helicopter flew laps overhead during this brief process, and then returned to pick up both rescuers and the patient," TCSAR wrote. "After clipping into the rope, the volunteers and patient were short-hauled to the LZ (landing zone) and a waiting ambulance at the base of Teton Village."
The post noted that the entire rescue took about two hours.
TCSAR appreciates and is grateful for the coordination with Jackson Hole Mountain Resort and Ski Patrol to bring this operation to a successful close.
Winter Adventure In Wyoming