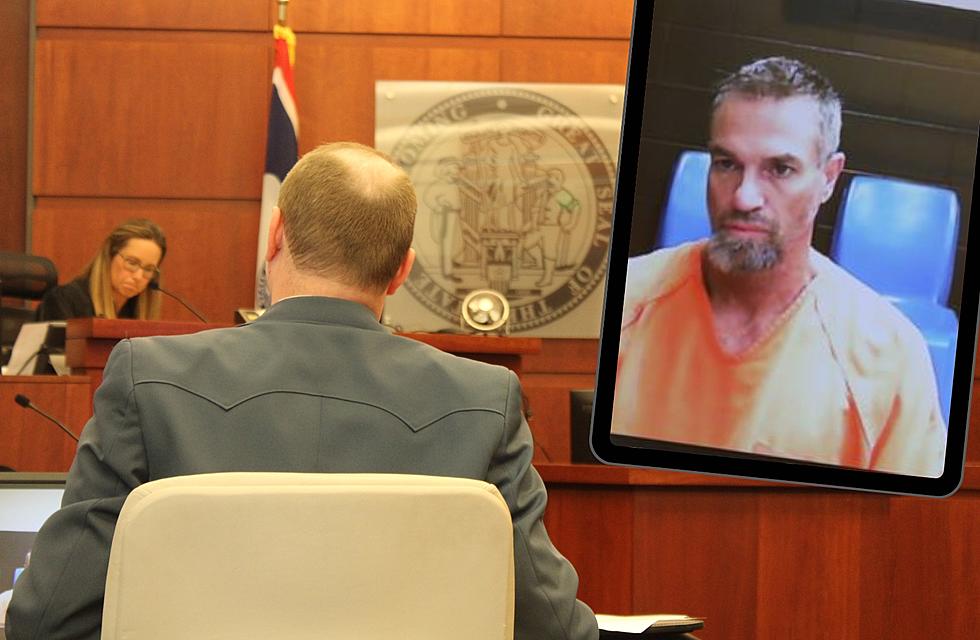 Natrona County Judge Sets $100,000 CASH ONLY Bond for Repeat Eluder
Kolby Fedore, Townsquare Media
A Natrona County Judge set bond in the amount of $100,000 Cash Only for a man convicted of eluding.
Mark Tuttle, 47, was arrested on a criminal warrant for eluding. He appeared in Natrona County Circuit Court for an Initial Appearance today, March 24.
The prosecuting attorney, Blaine Nelson, told Judge Nichole Collier that Tuttle has a criminal history in Natrona County going back to 1993 for stealing a car. He has had mulitple convictions for possession of controlled substances, eluding, and reckless driving--all in recent years.
SEE: Casper Man Involved in Police Chase Denies Meth Conspiracy
SEE: Casper Man Arrested Following Multiple Pursuits
"He's a danger to the community," said Nelson, and for that reason asked for a six-figure bond cash only.
Judge Collier agreed to set bond at the reccomended amount.
Casper Police Officer Jones attended the hearing, and leaving the courtroom said, "This is a good thing." He stated that the police have been trying to get Tuttle for some time. It was difficult pursuing Tuttle when he would flee at certain times of the day where it posed an extreme risk to the public, like when school was getting out, for example.
Car Totaled After One-Vehicle Rollover on McKinley Street
Wyoming Hot Dog Eating Championship and Car Show