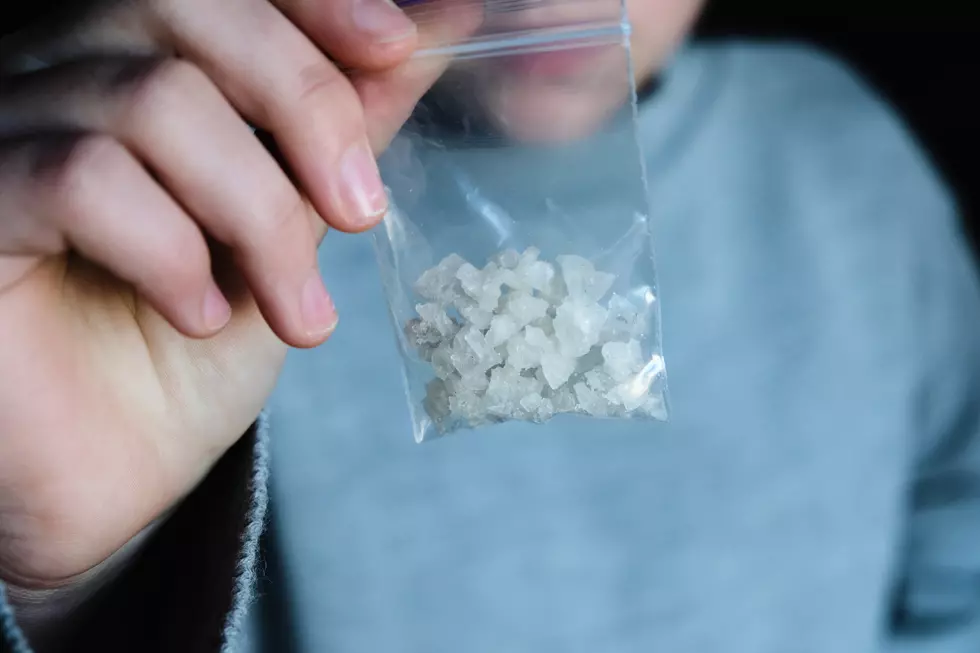 Casper Man Sentenced on Drug Charges in Federal Court for 15 Years
Getty Images/iStockphoto
A Casper man will spend 15 years behind bars for three drug crimes after a federal judge handed down the sentence in Cheyenne on Thursday.
Marcus Morris heard the sentence of 15 years for each count to be served concurrently from U.S. District Court Judge Alan Johnson, according to the minutes of the hour-long hearing.
The judge also ordered Morris to be on supervised probation for five years after his release from custody, obtain cognitive/behavioral treatment, pay $300 in special assessments, and pay community restitution of $1,000.
In July 2022, Morris initially was charged with 14 drug distribution counts in Natrona County Circuit Court.
The case was bound over to Natrona County District Court for trial.
In November, the federal government took over the case. The grand jury handed up an indictment charging him with four counts:
Conspire to distribute 500 grams or more of a mixture or substance containing a detectable amount of methamphetamine.
Distribute 50 grams or more of actual methamphetamine.
Distribute 50 grams or more of a mixture or substance containing a detectable amount of cocaine.
Possession with the intent to distribute 50 grams or more of actual methamphetamine.
In March, Morris pleaded guilty to counts two, three and four. Count one was dismissed at the sentencing as part of the plea agreement.
Minutes from the March court hearing said prosecutors would seek an enhanced penalty of at least 25 years imprisonment if he was guilty of those crimes within 15 years of previous similar convictions.
If Morris was convicted of the first or second or fourth counts, he would receive a minimum mandatory 25-year sentence. He would receive a minimum mandatory 10-year sentence if he was convicted of only the third count, according to court records.
===========
The case began in March 2022 when the Wyoming Division of Criminal Investigation's Central Enforcement Team opened an investigation into the suspected use and distribution of illicit controlled substances in Natrona County, according to the Circuit Court affidavit.
Law enforcement identified Morris as a large local source of methamphetamine, cocaine and fentanyl.
The DCI conducted eight controlled purchases of those drugs from Morris between March and May 2022.
On June 30, law enforcement obtained and executed a search warrant of Morris' residence on Jim Bridger Avenue.
The search yielded presumptively positive methamphetamine, presumptively positive cocaine, suspected oxycodone, psilocybin mushrooms, a handgun, and suspected marijuana.
Wyoming Highway Patrol Educates Truckers About Truckers Against Trafficking
Native plants that do well in Wyoming gardens
Consider the Indian Paintbrush. This and other regional wild-flowers. For one thing, they don't require fertilizers and require fewer pesticides since they have natural resilience to garden pests in the region, in turn promoting beneficial populations like butterflies and hummingbirds. They also require less water because they've adapted to rely on rainwater.