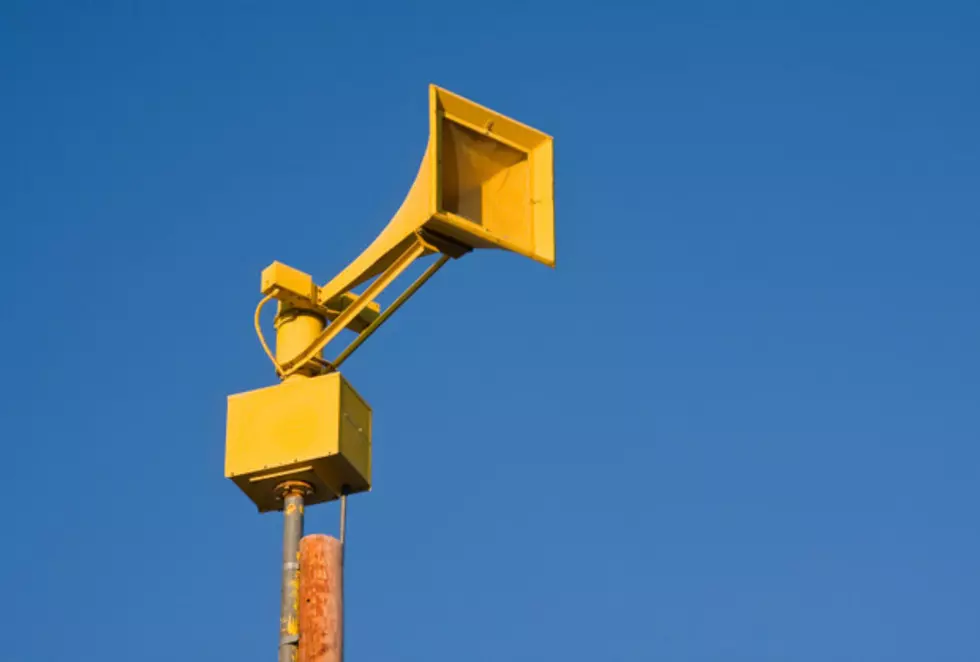 Natrona County Emergency Management Live-tests Sirens on Monday
Alenate, ThinkStock
Natrona County Emergency Management will conduct a countywide live outdoor warning siren test Monday, and it thanks area residents in advance for their patience.
The emergency management department does the live test this every year to check out the equipment and to allow personnel to rehearse activating the sirens besides its weekly silent test of the sirens.
You do not need to report the sirens when they sound.
Natrona County Emergency Management will set them off in a staggered pattern in the county and volunteers will be at the sirens to make sure they sound when commanded.