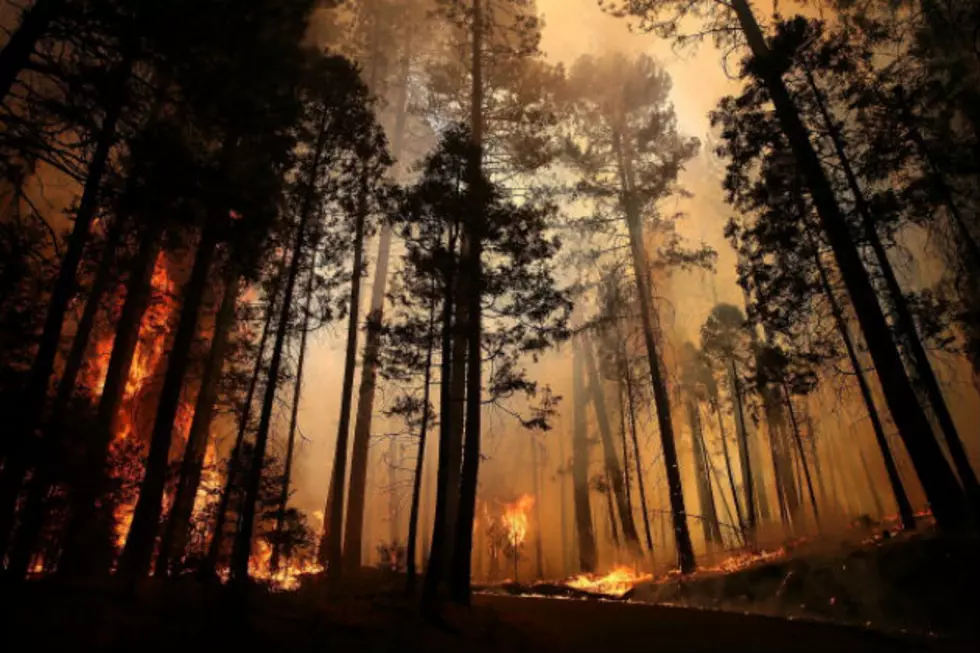 Montana Fires Scorch Hundreds of Square Miles
Justin Sullivan, Getty Images
HELENA, Mont. (AP) — Crews are battling multiple fires across more than 850 square miles in drought-ridden Montana.
The largest fire Saturday appeared to be the lightning-caused Brush Flat Fire, which had burned about 262 square miles of private land about 130 miles east of Billings in southeastern Montana.
No other information was immediately available.
The East Fork Fire in northern Montana had burned about 34 square miles and prompted some evacuations, but the Hill County Sheriff's Department could not say how many residences were covered by the orders to leave.
Authorities say five structures have been destroyed but it wasn't clear if any were homes. About 130 structures were threatened.
Almost the entire state was under a fire weather watch Sunday and Monday because of wind gusts, dry air and warm temperatures.
Much of western Montana was under a more severe red flag warning Saturday, indicating the weather could contribute to extreme fire behavior.