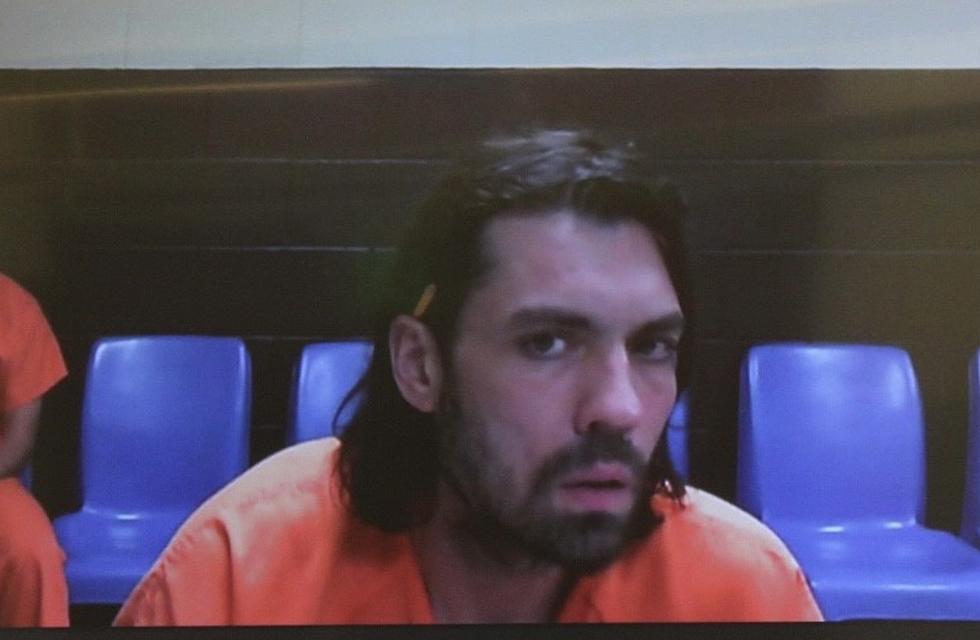 Michigan Man Charged with Sexually Abusing Minor in Natrona County
Donald Sullivan Sylvester appears in Circuit Court by video; photo taken by Kolby Fedore, TSM
A man who calls Flint, Michigan home appeared in Natrona County Circuit Court last week for an Initial Appearance before Judge Brian Christensen.
Donald Sullivan Sylvester, 41, heard three felony charges: sexual abuse of a minor in the first, second, and third degree.
The penalty for the first charge is up to 50 years in prison, 30 for the second charge, and 15 for the third.
The case was bound over to Natrona County District Court on Aug 10, meaning Sylvester will have an arraignment hearing in about one month where he is to plead guilty, not guilty, or no contest.
His current bond is set at $20,000 cash only.
The investigation began on March 12 when a teenage girl told forensic investigators that she had been molested by Sylvester in 2019.
The victim would have been 15-16 years old at the time. She told investigators that Sylvester would give her a "dab pen" to keep her quiet and go to sleep while he got drunk.
On the day of the assault, she was almost asleep when Sylvester began to touch her inapropriately. She "didn't want Sylvester to know she was awake so he would not get mad" according to court records.
Wyoming State Archive Photo Collection
Wyoming Game and Fish Wildlife Calendar Photo Contest Entries
The Wyoming Wildlife 2024 Calendar Photo Contest Underway. The contest accepts photos of wildlife taken in Wyoming, including Grand Teton and Yellowstone national parks. Wildlife includes mammals, birds, reptiles, amphibians and fish.