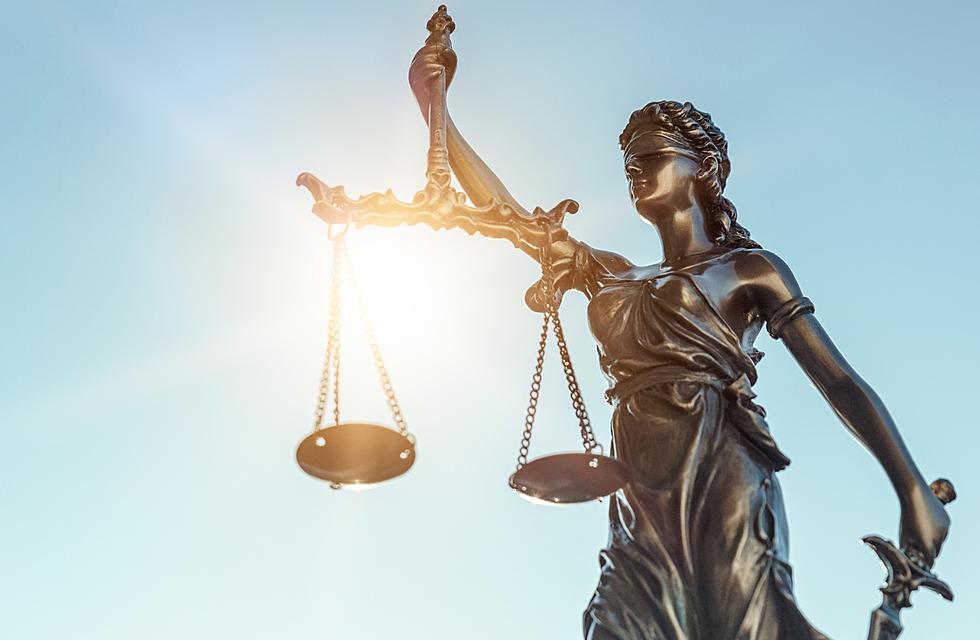 Casper Man Charged with Sexual Assault, Bound Over to District Court
Canva
A Casper man was charged with four felony sexual assault crimes in Natrona County on March 28th.
Jonathan Marshall O'Donnell, 34, heard the charges from Judge Brian Christiansen:
Sexual Abuse of a Minor in the Second Degree, a felony punishable by up to 20 years in prison.
Sexual Abuse of  a Minor in the Third Degree, a felony punishable by up to 15 years in prison.
Sexual Abuse of  Minor in the First Degree, a felony punishable by up to 50 years in prison.
Sexual Abuse of a Minor in the Second Degree, a felony punishable by up to 20 years in prison.
Bond was initially set at $75,000 cash or surety.
The bond is not punishment. Bail is not a fine. The purpose of bond is to ensure defendants will appear for trial and all pre-trial hearings where they must be present. 
Bail is returned to defendants when their trial is over.
The District Court of Natrona County Criminal Case Filings list that O'Donnell's case has been bound over to District Court as of April 06th.
This means the court determines that there is a reason to believe a felony crime has been committed and that the defendant probably committed it; thereby the case will move from a lower court to a higher court.
The investigation began on March 24 at about 5:40 a.m. when a Natrona County Sheriff's Deputy was concerned about a vehicle parked at the end of Nez Pierce Trail.
According to court records, the deputy wore a body camera and footage was later uploaded to the Natrona County Sheriff's Office database.
Records say the deputy contacted O'Donnell, fully nude, in the driver's seat of the vehicle.
The deputy determined that there was also a 15-year-old minor in the vehicle in a state of undress.
On that encounter, the defendant told the deputy that no sexual intercourse had occured. A search warrant was later obtained for the vehicle, which did yield a foreign substance that appeared to be dried seminal fluid.
In a forensic interview with the victim, investigators learned that O'Donnell was the minor's manager at a popular fast-food-chain in Casper. The victim said O'Donnell frequently gave them rides home from work in the evenings. This per court documents.
The victim told investigators that in December 2021 O'Donnell gave them a head-set so they could communicate while playing video games online.
The affidavit says that the victim said their sexual relationship began around the same time. Thereafter they would sneak out of the house three- to- four times a week to meet with O'Donnell. They said on a few occasions O'Donnell would provide them with alcohol because they were stressed with school and home life.
O'Donnell will have an arraignment hearing next, where he will be advised of his rights, re-read the charges, and afterward given the opportunity to enter a plea of not guilty, guilty, or no contest.
Children's Advocacy Project Pinwheels for Abused Children
In 2008, Prevent Child Abuse America introduced the pinwheel as the new national symbol for child abuse prevention. Why? Because by its very nature, the pinwheel connotes playfulness, joy, and childhood. It has come to serve as a physical reminder of the great childhoods we want for all children.
Wyoming Photographer Shares Breathtaking Pictures of Northern Lights
Various Casper Photographers captured the beauty of the Northern Lights on March 23, 2023.