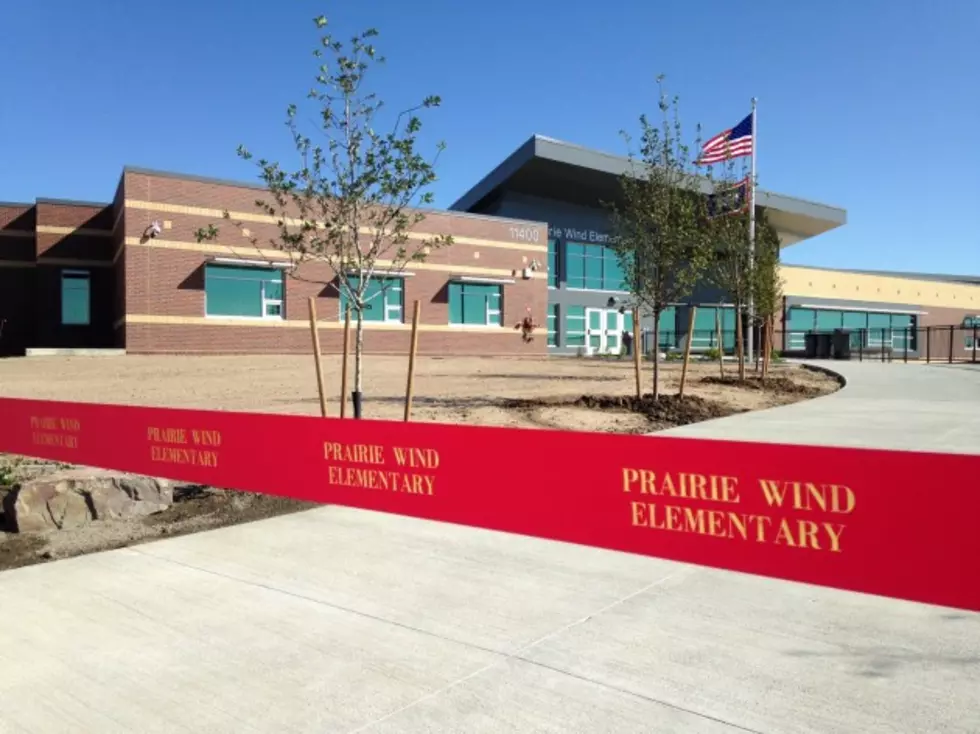 LCSD 1 Cuts Ribbon on Prairie Wind Elementary
Joy Greenwald, Townsquare Media
Over 500 students in north Cheyenne will have a brand new school to call home when classes start August 25.
"Everybody is very, very excited today," said Superintendent John Lyttle. "It's a wonderful facility. I think we've got a great staff and a great principal."
"Sometimes I walk in here and it's like over-the-top crazy how nice it is," said Principal Mike Fullmer. "I think the staff so far up to this point has embraced the fact that we're going to do things differently and the building doesn't limit us on what we can do."
Fullmer says one of the unique things about the $24 million, state-of-the-art facility is its "neighborhood" design, which will foster collaboration between teachers.
"The K-2 neighborhood, 3-4 neighborhood, 5-6 neighborhood ... It's not where you walk into your room, you shut your door, you teach your kids, you send them home," said Fullmer. "We refer to it a lot in our meetings as, 'I'm glad doctors don't just go into the operating room by themselves and perform a surgery, they collaborate with other doctors on what they think they should do.' We need to do that in education."
Prairie Wind, which is located at 11400 Yellowstone Road, is the eighth new school the district has opened since 2009. It is hoped that the 75,000 square-foot facility will help alleviate overcrowding in the central triad.
"Kids can go to the schools they live across the street from rather than being bused all over Cheyenne," said Lyttle.
"We had some at Davis that would get on a bus at 4 o'clock in the afternoon and get home at 5:30 or 5:45, and they were in kindergarten," said Fullmer. "It alleviates that transportation issue for our kids so they can spend more time with family and less time on a school bus."
Lyttle says LCSD 1 is very fortunate because there are other school districts around the country that are having to cut their budgets.
"We're in a time that we're actually building and providing great spaces for learning for our kids," said Lyttle.
"The kids that walk across the threshold of this school will be given an opportunity for success. The staff will be challenged to embrace the idea of doing what is right, not what is easy," said Fullmer. "Teaching and learning in this building will be different, it will be exciting, it will be innovative, but most importantly it will be child centered."