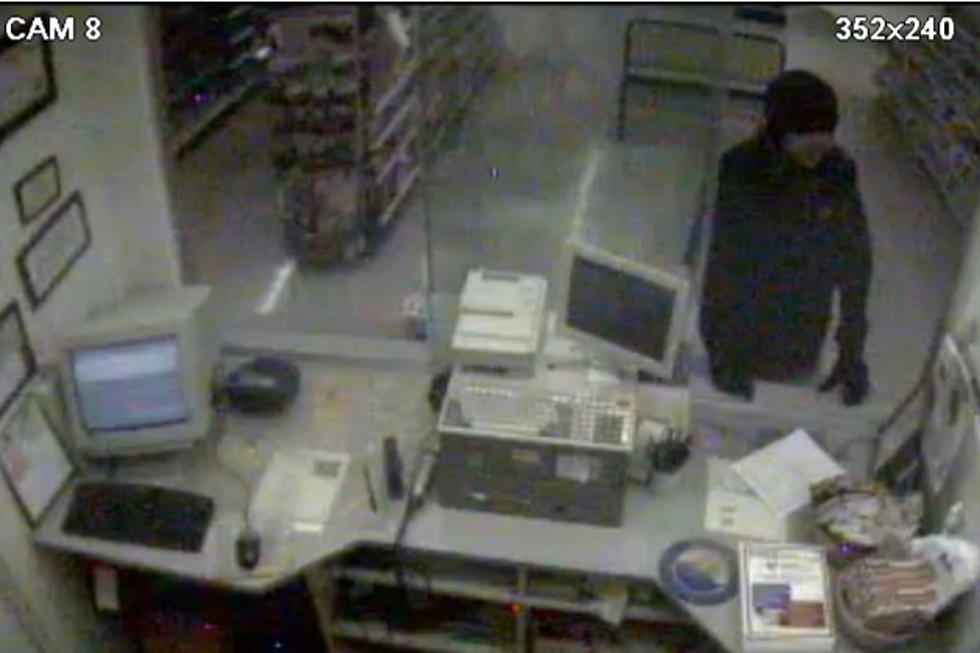 Laramie P.D. Releases Information On K-Mart Robbery [Photos]
Security picture courtesy of Laramie Police Department
The Laramie Police Department has released information regarding an armed robbery that occurred at the K-Mart Pharmacy in Laramie.
According to an official release from the Laramie P.D., the armed robbery occured at approximately 7:50 PM on February 15th.  Police say that the suspect demanded prescription medication and then fled eastbound on Gibbon Street.  The suspect was said to be on foot.
Police say witnesses describe the suspect to have been very nervous or jittery.  He is also described as being "pale" looking.
The Laramie Police have announced that they are looking for information pertaining to the robbery or to the suspect.  Police spokesmen are saying that if you have any such information, you could earn a cash reward of up to $1,000.  You may also remain anonymous if you so desire.
People with info on the crime can give information by calling Laramie's Crime Stoppers' tip line at 742-CARE (742-2773).  (See picture and full suspect description below)
White male in his early 20s.
No facial hair
No glasses
Brown eyes (clerk described eyes as appearing dilated)
Approximately 6'-6'3"
Skinny Build
 Black jacket with "Sports Illustrated" emblem on the left chest
Black stocking cap
Black scarf around his neck and chin area.
Black gloves
Possibly blue jean type pants