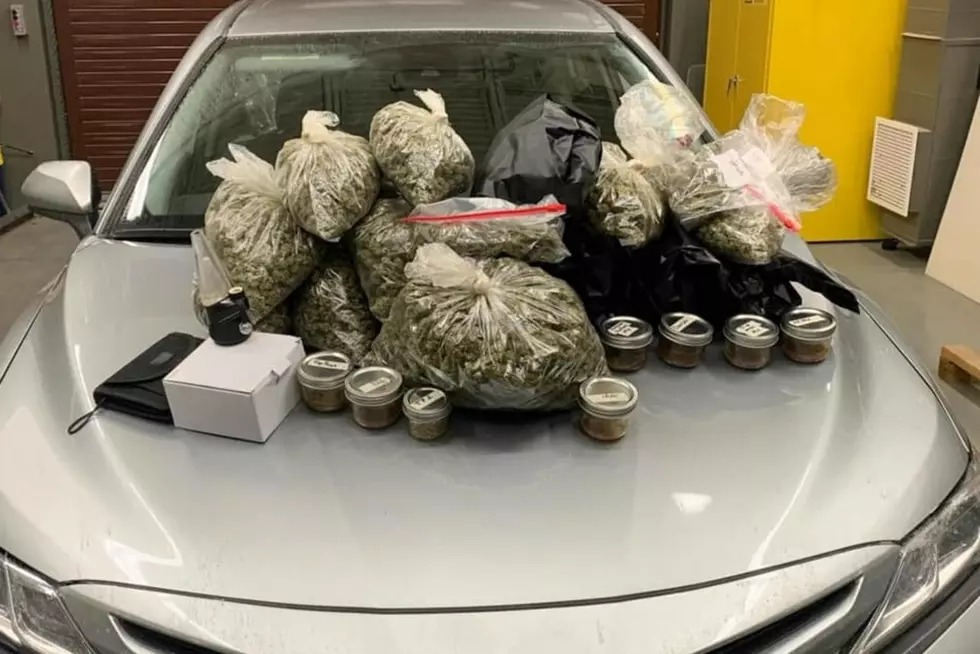 Laramie County K9 Unit Discovers 19 LBS of Marijuana During Traffic Stop
Laramie County Sheriff's Office
The Laramie County Sheriff's Office recently revealed on social media that they had discovered approximately 19 pounds of marijuana during a routine traffic stop.
The LCSO reports that on Friday, December 18 at approximately 6:25 p.m., troopers from the Wyoming Highway Patrol requested the assistance of a K9 team because of suspected drug trafficking.
Enter your number to get our free mobile app
"Upon arrival," the post states, "Deputy J. Grimm deployed K9 Arie to perform a free air sniff of the vehicle. K9 Arie alerted to the presence of illegal narcotics within the vehicle. A subsequent search of the car revealed 14.4 pounds of suspected raw marijuana, 2.6 pounds of suspected THC wax and 2 pounds of suspected liquid THC."
As of the time of that post, the LCSO had not released the name(s) of those traveling in the vehicle.
Possession of more than 3 oz. of marijuana is a felony, and is punishable by up to 5 years in prison and/or a $10,000 fine. Sale or distribution of marijuana is also a felony, punishable by up to 10 years in prison and/or a $10,000 fine.
UP NEXT: 10 Facts About Wyoming That You May Not Know