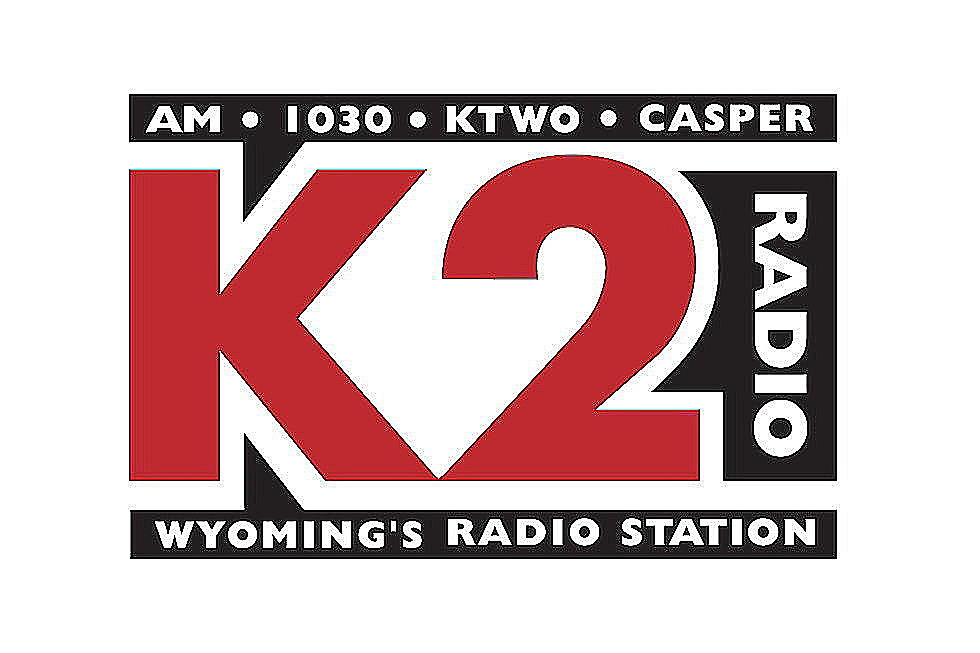 K2 Radio News: Flash Briefing For October 10th, 2018 – Morning
Townsquare Media
A LOCKOUT HAS BEEN LIFTED AT DEAN MORGAN JUNIOR HIGH SCHOOL, WITH ALL STUDENTS AND STAFF SAFE.
IN A STATEMENT, THE NATRONA COUNTY SCHOOL DISTRICT SAYS THAT THE TUESDAY LOCKOUT WAS A PRECAUTIONARY MEASURE IMPLEMENTED IN CONNECTION WITH A LAW ENFORCEMENT ISSUE THAT OCCURRED NEAR THE SCHOOL. DESPITE THE PROXIMITY, THE ISSUE WAS NOT SCHOOL-RELATED, THE DISTRICT SAYS.
THE LOCKOUT WAS A PROACTIVE PRECAUTIONARY MEASURE TO KEEP STUDENTS AND STAFF SAFE. SCHOOL OPERATIONS CONTINUED AS NORMAL INSIDE THE BUILDING.
THE DISTRICT EXPRESSED ITS APPRECIATION FOR LOCAL LAW ENFORCEMENT IN HELPING TO KEEP STUDENTS AND STAFF SAFE.
============================
ONE OF THE OLDEST COAL COMPANIES IN THE UNITED STATES WITH A MINE IN WESTERN WYOMING HAS FILED FOR BANKRUPTCY TO DEAL WITH STEEP DEBT AMID DECLINING WORLD DEMAND.
THE ENGLEWOOD, COLORADO-BASED WESTMORELAND COAL COMPANY FILED FOR CHAPTER 11 BUSINESS RESTRUCTURING BANKRUPTCY PROTECTION TUESDAY IN U.S. BANKRUPTCY COURT IN HOUSTON.
COMPANY OFFICIALS SAY IN A STATEMENT THE FILING IS PART OF A RESTRUCTURING AGREEMENT WITH AN UNNAMED GROUP OF LENDERS.
COMPANY OFFICIALS SAY OPERATIONS WON'T BE INTERRUPTED AND THERE ARE NO EXPECTED STAFF REDUCTIONS.
WESTMORELAND OPERATES A 13,400-ACRE SURFACE MINE NEAR KEMMERER.
COURT FILINGS SHOW THE COMPANY HAS $770 MILLION IN ASSETS AND $1.4 BILLION IN DEBT.
WESTMORELAND WAS INCORPORATED IN 1854 IN PENNSYLVANIA.
IT HAS COAL MINES IN MONTANA, WYOMING, NEW MEXICO, OHIO, NORTH DAKOTA AND TEXAS, AND A COAL-FIRED POWER PLANT IN NORTH CAROLINA.
ITS MINES IN CANADA ARE NOT PART OF THE BANKRUPTCY FILING.
=============================
A 22-YEAR-OLD CHEYENNE MAN CHARGED IN THE NOVEMBER 2017 SHOOTING DEATH OF A 19-YEAR-OLD HAS ACCEPTED A PLEA AGREEMENT FROM THE U.S. ATTORNEY'S OFFICE.
ARMANDO RAMIREZ-SERNA PLEADED GUILTY TUESDAY IN U.S. DISTRICT COURT TO INTERFERENCE WITH COMMERCE BY ROBBERY AND USE AND DISCHARGE OF A FIREARM DURING AND IN RELATION TO A CRIME OF VIOLENCE CAUSING DEATH, ADMITTING THAT HE SHOT AND KILLED JUSTIN ROBINSON AND TOOK MARIJUANA AND CASH OUT OF HIS SUV.
ROBINSON'S BODY WAS FOUND IN A RESERVOIR ON THE WYOMING HEREFORD RANCH ON NOV. 26. HIS BURNT SUV WAS FOUND NEARBY.
U.S. ATTORNEY MARK KLAASSEN SAYS THE PLEA AGREEMENT, WHICH CALLS FOR A RECOMMENDED SENTENCE OF 40 YEARS, WAS REACHED OVER FOUR WEEKS OF DISCUSSION.
"WE TAKE THIS TYPE OF CRIME VERY SERIOUSLY. OBVIOUSLY WHEN YOU HAVE A MURDER INVOLVED THAT'S A PARTICULARLY TERRIBLE AND HEINOUS CRIME AND SO WHEN WE EVALUATE A SENTENCE WE WANT TO MAKE SURE THAT JUSTICE IS DONE, WE WANT TO MAKE SURE THAT THE PROPOSED SENTENCE FOR THE COURT'S CONSIDERATION IS ONE THAT WE FEEL IS COMMENSURATE WITH THE CRIME THAT'S BEEN COMMITTED."
IN EXCHANGE FOR HIS PLEA, THE GOVERNMENT AGREED TO DISMISS TWO OTHER COUNTS AT RAMIREZ-SERNA'S DEC. 18 SENTENCING.
RAMIREZ-SERNA CAN WITHDRAW HIS GUILTY PLEA IF THE COURT DECIDES NOT TO ACCEPT THE PLEA AGREEMENT.
==========================
THE WYOMING STATE LOAN AND INVESTMENT BOARD HAS APPROVED A $6 MILLION GRANT AND LOAN FUNDING PACKAGE FOR EXPANSION OF A FIREARMS MANUFACTURING FACILITY IN CODY.
THE ACTION WAS THE FINAL STEP NEEDED FOR GUNWERKS TO INCREASE PRODUCTION.
COMPANY SPOKESMAN MICHAEL LABAZZO EXPRESSED APPRECIATION FOR THE DECISION, SAYING WITHOUT THE FINANCIAL SUPPORT THE COMPANY WOULD NOT BE ABLE TO COMPLETE ITS EXPANSION IN CODY.
PLANS ARE TO BEGIN CONSTRUCTION THIS SPRING SO GUNWERKS CAN MOVE INTO A NEW, LARGER FACILITY BY THE END OF 2019.
GUNWERKS DESIGNS AND MANUFACTURES HIGH-PRECISION, LONG-RANGE SHOOTING SYSTEMS THAT INCLUDE THE RIFLE, OPTICS, RANGEFINDER AND AMMUNITION.
GUNWERKS MARKETS ITS SHOOTING SYSTEMS INTERNATIONALLY.
THE STATE LOAN AND INVESTMENT BOARD IS MADE UP OF THE STATE'S TOP FIVE ELECTED OFFICIALS.
==============================
CHEYENNE, WYO. (AP) - THE BODY OF A SECOND UNION PACIFIC RAILROAD EMPLOYEE HAS BEEN RECOVERED FROM THE SITE OF LAST WEEK'S TRAIN CRASH IN SOUTHEAST WYOMING...