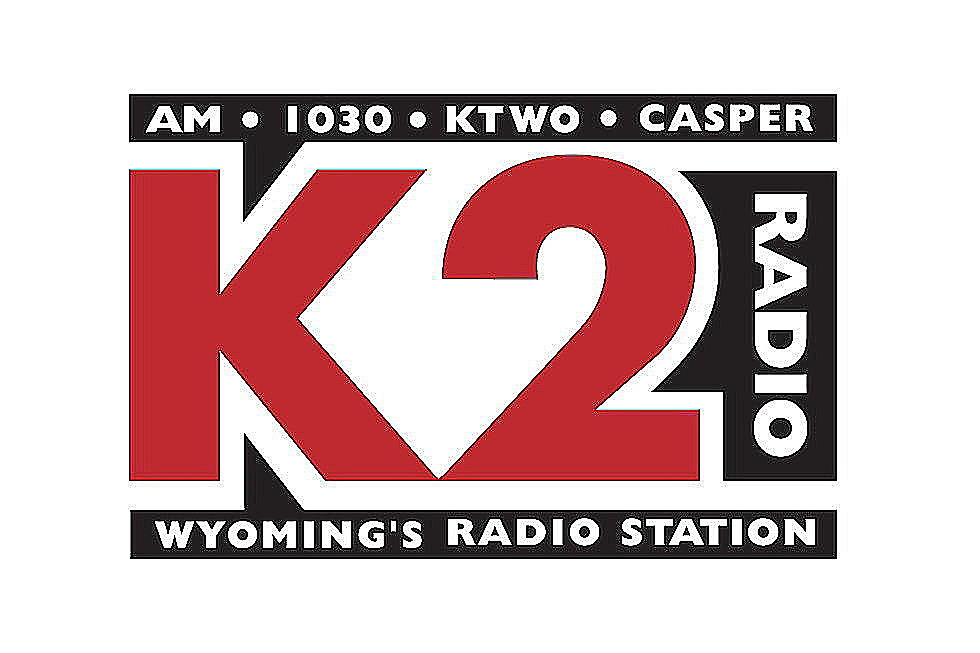 K2 Radio News: Flash Briefing For January 10th, 2019 – Morning
Townsquare Media
LOCAL AND STATE LAW ENFORCEMENT AGENCIES ARRESTED NINE DRUNK DRIVERS IN NATRONA COUNTY DURING THE NEW YEAR'S WEEKEND.
THE WYOMING DEPARTMENT OF TRANSPORTATION SAYS THE JOINT-AGENCY OPERATION MADE 136 TRAFFIC STOPS FROM DECEMBER 28th THROUGH JANUARY 1st.
IT ISSUED 15 SPEEDING CITATIONS, ONE SEAT BELT CITATION, 55 OTHER CITATIONS, AND 27 WARNINGS.
NO TRAFFIC FATALITIES WERE REPORTED.
THE AGENCIES INCLUDED THE CASPER AND EVANSVILLE POLICE DEPARTMENTS, THE NATRONA COUNTY SHERIFF'S OFFICE, AND THE WYOMING HIGHWAY PATROL.
MILLS POLICE RECORDS WERE NOT INCLUDED.
THE NEW YEAR'S HOLIDAY WEEKEND OPERATION WAS THE FIRST OF AT LEAST SIX PLANNED OPERATIONS IN NATRONA COUNTY FOR 2019.
THE NEXT OPERATION IS SCHEDULED FOR SUPER BOWL WEEKEND, FEBRUARY 1st THROUGH 3rd.
THE MULTI-AGENCY OPERATION INTENDS TO REDUCE FATAL CRASHES IN NATRONA COUNTY THROUGH ENFORCEMENT OF IMPAIRED DRIVING AND SEAT BELT LAWS.
THE OPERATION WILL PROMOTE A MEDIA CAMPAIGN TO STRESS LAW ENFORCEMENT'S ZERO-TOLERANCE STANCE ON IMPAIRED DRIVING AND A COMMITMENT TO SEAT BELT USE.
PARTNERS INCLUDE THE WYOMING MEDICAL CENTER INJURY PREVENTION TRAFFIC SAFETY PROGRAM, AND WYDOT.
==========================
AUTHORITIES SAY A MAN HAS DIED IN AN EARLY-MORNING FIRE IN NORTH-CENTRAL WYOMING.
THE FIRE OCCURRED ABOUT 2 A.M. MONDAY IN A CAMPER TRAILER AND BARN STRUCTURE ALONG WYOMING STATE HIGHWAY 345 AT THE TOWN OF RANCHESTER, OR NORTHWEST OF SHERIDAN.
IT TOOK FIREFIGHTERS ABOUT TWO HOURS TO BRING THE FIRE UNDER CONTROL.
OFFICIALS SAY THE VICTIM WAS IN THE CAMPER THAT WAS PARKED INSIDE THE BARN.
THE VICTIM'S IDENTITY HAS NOT YET BEEN RELEASED.
THE INITIAL INVESTIGATION BY THE WYOMING DEPARTMENT OF FIRE PREVENTION INDICATED THAT THE FIRE STARTED INSIDE THE TRAILER AND SPREAD TO THE BARN.
THE EXACT SOURCE IS STILL BEING INVESTIGATED.
==============================
THE JACKSON TOWN COUNCIL HAS VOTED TO BAN PLASTIC BAGS FROM THE RESORT COMMUNITY IN NORTHWEST WYOMING.
THE COUNCIL ON MONDAY UNANIMOUSLY APPROVED AN ORDINANCE THAT WILL PHASE OUT THE USE OF PLASTIC BAGS THIS YEAR.
STARTING APRIL 15 GROCERS AND LARGE RETAILERS WILL NO LONGER BE ALLOWED TO HAND OUT SINGLE-USE PLASTIC BAGS. SMALL RETAILERS WILL FOLLOW SUIT NOV. 15.
SOME BUSINESS OWNERS VOICED CONCERN OVER HAVING STOCKPILED BAGS AND LONGER CHECKOUT TIMES. BUT TOWN COUNCILORS SAID THE ACTION WAS ESSENTIAL, AND THE SOONER THE BETTER.
MAYOR PETE MULDOON SAYS THE BAN SHOWS THE TOWN CARES ABOUT THE ENVIRONMENT AND WILL MAKE SACRIFICES TO PROTECT IT.
=================================
IT HAS BEEN A ROUGH COUPLE OF MONTHS FOR FOLKS IN THE OIL BUSINESS WITH PRICES FALLING FROM NEAR RECORD HIGHS SINCE THE AUTUMN.
BUT ANALYST PATRICK DEHAAN OF GASBUDDY DOT COM SAYS THEY ARE MAKING A COMEBACK.
BUT CONSIDERING WHERE THE PRICES WERE, COMEBACK IS A PRETTY RELATIVE TERM.
AND HE SAYS THERE ARE A NUMBER OF FACTORS THAT CAN HELP OR HURT THE PRICE OF OIL IN THE NEXT FEW MONTHS.
MEANWHILE, WE ARE ENJOYING PRETTY LOW GASOLINE PRICES FOR NOW, THOUGH THEY WILL BE GOING UP BEFORE LONG AS WELL.