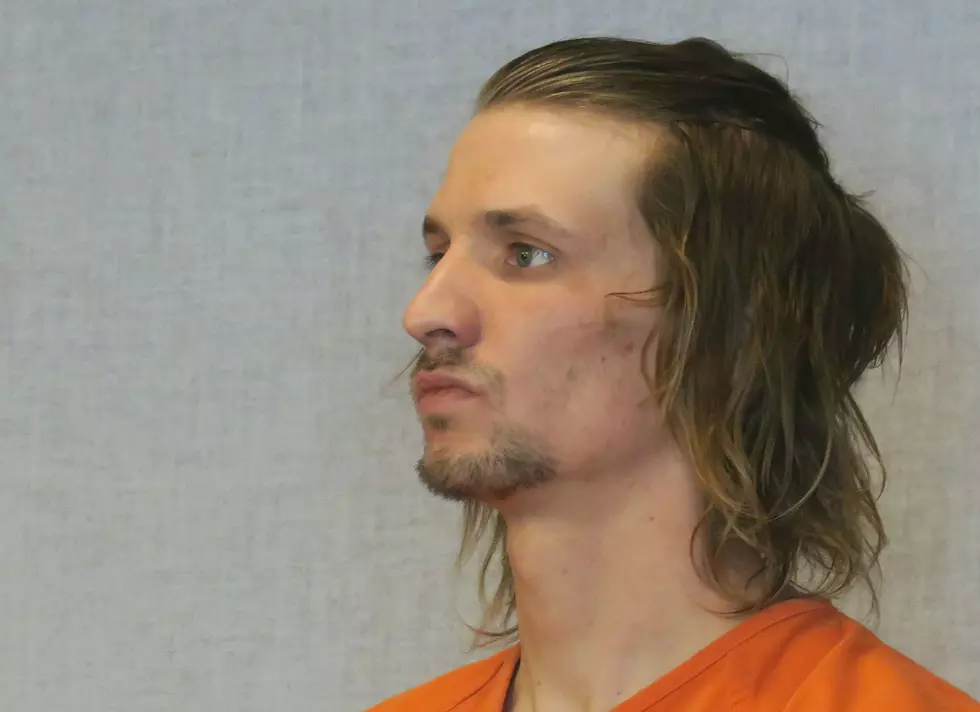 Jurors Hear 911 Call in Casper Murder Trial
Tom Morton, Townsquare Media
Prosecutors played a 911 call for Natrona County jurors during murder trial on Tuesday.
In the call, Albert Steplock is heard explaining to a dispatcher that his wife was unconscious and suffering from some kind of head injury.
His son, Andrew Steplock, is on trial for murder in the Feb. 26 shooting death of Deborah Steplock who was also Andrew Steplock's mother. He's charged with felony murder, second-degree murder, aggravated burglary and possession of a deadly weapon with unlawful intent. He pleaded not guilty and not guilty by reason of mental illness to the charges.
The trial entered its second day Tuesday.
Albert Steplock told jurors that he was awoken by his home security system just before 1 a.m. the night of the shooting. He went downstairs, called out to Deborah Steplock and went back up to get something when he didn't hear an answer. Deborah Steplock was a night owl and could usually be found in the den late into the night.
Albert Steplock found his wife laying on her back downstairs. Initially, Albert Steplock hoped Deborah Steplock had just fainted, something that was not unusual for her.
A former heart surgeon, Albert Steplock checked for a pulse. He then noticed that his wife was bleeding from her head.
Natrona County District Attorney Dan Itzen asked Albert Steplock how he managed to remain calm during the 911 call.
"Right then, she was not my wife," Albert Steplock said. "She was my patient."
Albert Steplock also described a deteriorating relationship between his son and his wife. While Andrew Steplock was passive around his father, he and his mother fought more and more frequently.
But Deborah Steplock was still a protective mother. She frequently brought groceries to a warehouse in which Andrew Steplock was living. Deborah Steplock had groceries in her car she planned to bring her son the he shot her, Albert Steplock said.
Albert Steplock also testified that Andrew Steplock was living in a warehouse in Casper at the time of the murder. It wasn't a typical warehouse and used to be a social club.
"It was a pretty cool place," Albert Steplock said.
Andrew Steplock's parents paid most of the bills on the warehouse.
Casper police detective Jesse Jones testified that he was the lead investigator in the case. Jones said police tracked Andrew Steplock's phone after he left the scene. Eventually, Andrew Steplock was arrested in northern Colorado.
Jones also said detectives searched Andrew Steplock and Deborah Steplock's phones.
At roughly 8 a.m. the morning of Feb. 26, Andrew Steplock texted his mother and said he was coming over to her house. She said he couldn't use their shower but he was welcome to have food.
Then at 10:37, Deborah Steplock texted her son to tell him that he needs to get another part-time job. They argue for a while over Andrew Steplock owing her money. She texted that she loaned him money to help pay bills but he apparently used it for something else.
After noon, they seem to reconcile.
Then at around 3:30 p.m., Deborah Steplock texted her son to let him know that she left food for him in his car. It was the final message exchanged between the two.
Enter your number to get our mobile branded app