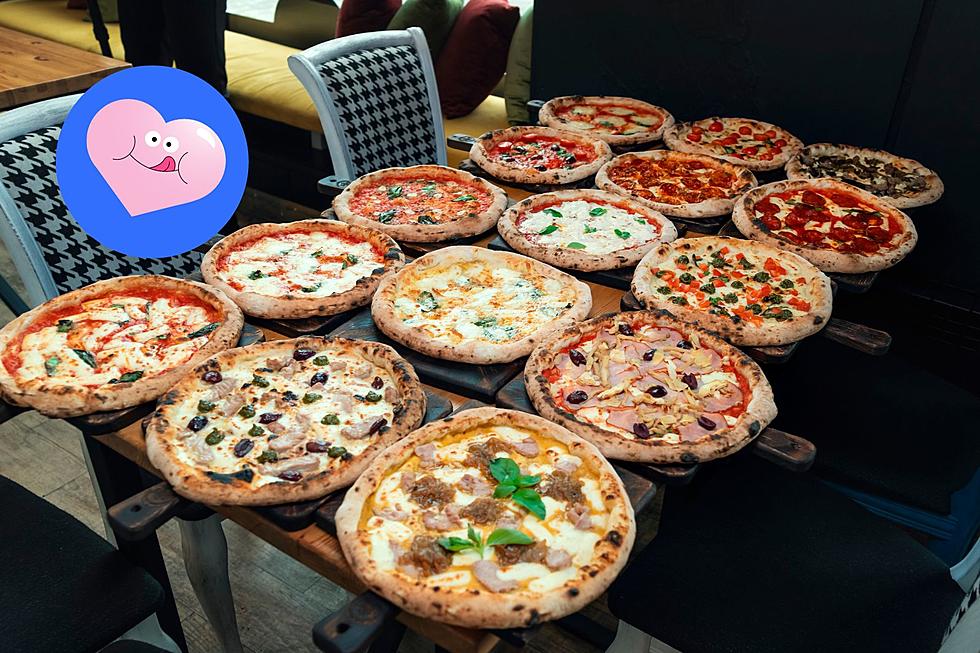 Wyomingites Love Pizza, Are You Surprised This Is The #1 Topping?
CANVA
Today we celebrate Pepperoni Pizza Day in Wyoming.
Is it an important holiday? I guess if you're a pepperoni pizza fanatic, maybe so, but for most people it's a chance to have an easy option for dinner tonight.
Pizza is one of those foods that you're able to get anywhere, any state, any country and not really be disappointed. Sure the pizza you get may not compare to your favorite local pizza place, but in a pinch, it will do.
One of the best parts of pizza is that you can bet that you're going to be able to get the toppings that are considered your favorites, at nearly any pizza place.
You probably didn't know that you wanted to know what the most popular pizza topping in Wyoming is, but now you do.
There are many topics where Wyoming sets itself apart from the rest of the country, pizza toppings isn't one of those topics. Actually, according to a poll done by Casinos.com, Wyoming is on the same page as 28 other states where Pepperoni is the #1 most popular pizza topping.
As you can see on the graphic above, there really isn't a close 2nd place.
11 states prefer Bacon (Louisiana, Arkansas, Vermont, Maine, Rhode Island, Connecticut, New Jersey, Maryland, Massachusetts, West Virginia, New Hampshire)
5 states Sausage (Montana, Texas, Tennessee, North Carolina, Georgia)
2 states Peppers (New Mexico, South Carolina)
1 state chicken (Deleware)
1 state Pineapple (Hawaii)
You may be wondering why "Cheese" isn't on the list and the simple answer is that, since cheese is a standard on most pizza's it's not really considered a topping, so it wasn't included as one of the choices.
As far as the least favorite topping, Anchovies takes the title.
You don't have to just eat pepperoni pizza to celebrate National Pepperoni Pizza day, but you may as well splurge and enjoy one.
Best Pizza in Wyoming
Casper's Favorite Restaurants For Comfort Foods
These were the top Casper areas spots chosen by you, for the best comfort food spots.