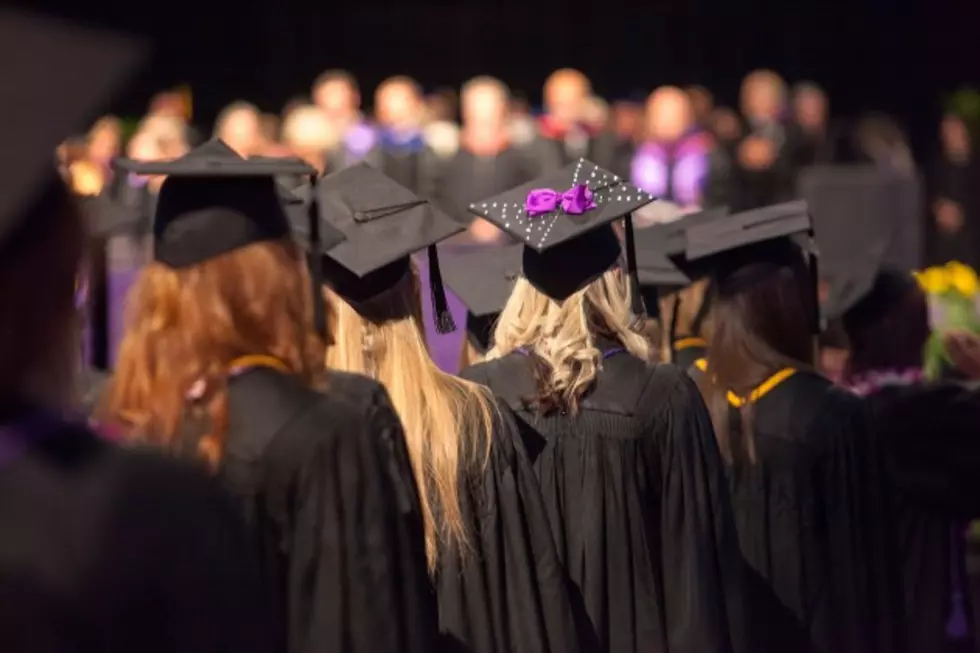 High School Seniors Across Natrona County Graduate This Weekend
Natalie Cass, Getty Images
The final day of school for Natrona County students is still 2 weeks away, but seniors are looking at an early exit and graduation ceremonies this weekend.
The graduations across Natrona County will start with Midwest High School on Sunday with their commencement starting at 2pm in the schools gymnasium. NCHS and their ceremony happens Sunday night May 31st at the Casper Events Center with a 7 pm start.
Roosevelt will have their ceremony at 4pm at the Casper Events Center on Monday June 1st and Kelly Walsh will finish the day with graduation ceremonies starting at 7:30 pm at the Casper Events Center.
Good luck to all the graduates.