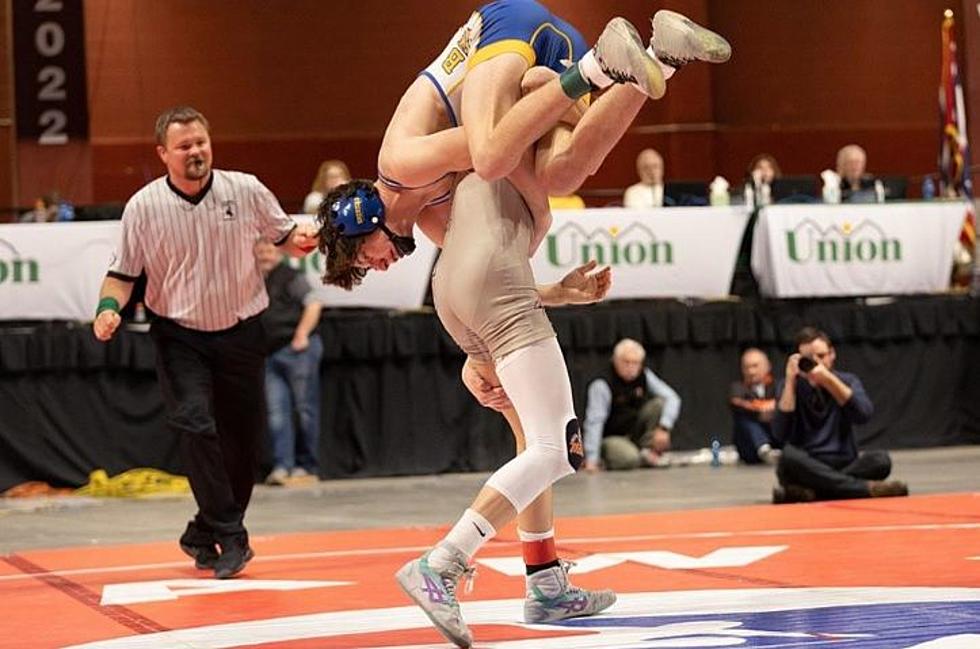 Heart Stopping WY High School Athletics Moments Caught On Camera
WyoPreps
Thanks to the many parents out there who sent in their photos to WyoPreps.
Out of the galleries of memories posted there these images were selected as the most memorable of the past 12 months.
Download the WyoPreps app, free at your app store, for daily Wyoming high school sports action and news.
Best Wyoming Sports Moments From WyoPreps
If you're a fan of Wyoming high school sports, that probably means that you've played it, or have kids involved in local sports.
You'll also know the names of Frank Gambino and David Settle, who cover these local teams on your local radio stations across the state, and on
WyoPreps
, both the website and the app.
Here is a collection of the most memorable sports moments from WyoPreps from the past 12 months. From 2022 into 2023.
These photos were sent to WyoPeps by parents.
They were selected simply because they capture a memorable moment.
Painful To Watch, Chugwater Rodeo Rider Caught Under Hoof
Harding ridding at the 2021 Chugwater Chili Cookoff in Chugwater Wyoming
Wyoming's High Jumping Rodeo Horses
Horses have different ideas on how to get a cowboy off their back.
The most common way they try is actually the least effective way.
But it is so much fun to watch.