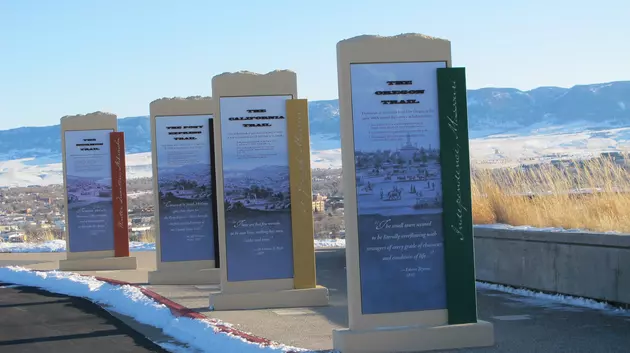 Follow The Bozeman Trail With Casper's Trails Center Trek
Daniel Sandoval, K2 Radio
History buffs will have a chance to hit the trail on Saturday, June 23rd, for the National Historic Trails Interpretive Center's Pioneer Trail Trek program, "Bozeman Trail."
According to the Trails Center, the Bozeman Trail offered a sense of new opportunity in the gold fields of Montana for pioneers. It was a different story for Native Americans, as the incursion of pioneers traveling across their lands posed new problems and would lead to conflict.
The free program is aimed at connecting people with public lands, and as a result, with America's natural and cultural heritage.
The Trail Trek will depart from the National Historic Trails Interpretive Center at 8 a.m. and should return in the late afternoon. Trekkers will first drive toward Douglas, then connect to the Bozeman Trail and follow it north to the Fort Reno area, located just east of Kaycee. There will be several stops along the way to share pioneer stories, and appreciate trail markers and wagon swales. Transportation to these sites is not provided, and organizers highly encourage carpooling.
Trail Trek "Bozeman Trail":
Saturday, June 23rd, 8:00 a.m. at the National Historic Trails Center
Participation is free
Please wear appropriate clothing and bring sack lunches, drinks and sunscreen.
Be prepared for inclement weather as the day unfolds.