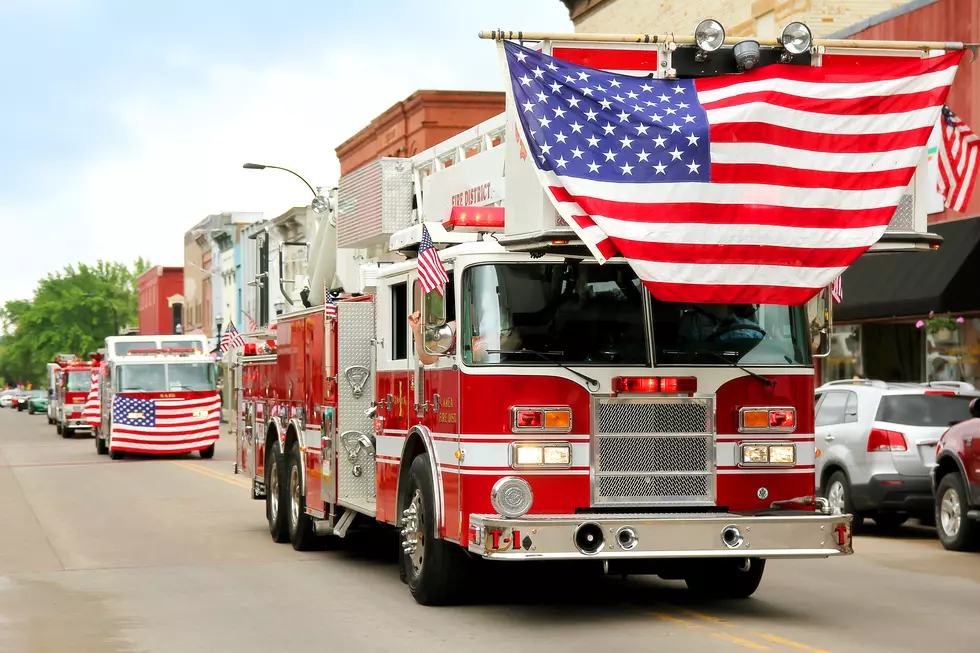 Everything You Need to Know For Casper's Parade Day 2019
Thinkstock
Tomorrow is Casper's Parade Day and we couldn't be more excited!
Below is all the information we could gather about the day's events so you can have a one-stop spot to learn everything you need to know to live your best parade day life.
The annual event is sponsored by Hilltop Bank and includes a ceremony to honor Wyoming's Fallen Soldiers.
The event begins at Casper City Park at 7th and David Street with the 1K Kids Fun Run starting at 8:15 am and the 5K race starting at 9 am. Between the Kids Fun Run.
The Central Wyoming Fair and Rodeo Parade is from 10 am-1 pm (approximate times) and has a brand new route this year!
The parade will begin at the intersection of Ash Street and West Yellowstone Highway and will end at Center Street and Ninth Street.
You can see by the above map, that there is a special handicap viewing area located at 222 East Collins, the old Plains Furniture parking lot. It will allow handicapped citizens to remain in their vehicles and watch the parade.
The main parade route and staging areas will be closed to parking and travel beginning at 6:00 am. on Tuesday, July 9th.
The parade route will be closed to all vehicle traffic beginning at 8:00 am.
Spectators wishing to drop off chairs and other items to make their spectating experience more enjoyable should do so before 8:00 am.
The Crabtree Amusement Carnival (Kids Day) begins at noon and ends at 5 pm at the Central Wyoming Fairgrounds Midway.
Armbands are available for purchase on-site for $26 until 3 pm and are good until 5 pm.
Regular purchase on-site armbands are $36 and are good from noon until midnight.
Bareback
Mutton Bustin'
Tie-Down Roping
Saddle Bronc
Steer Wrestling
Team Roping
Barrel Racing
Bull Riding