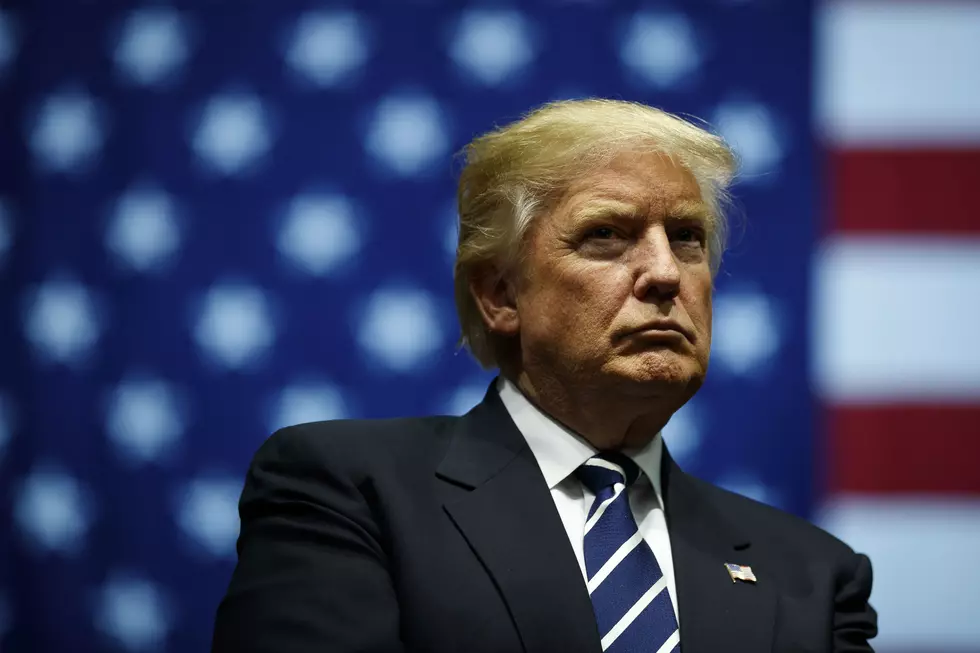 Donald Trump Says He Will Be Arrested on Tuesday, Tells Followers to 'Protest, Take Our Nation Back'
Drew Angerer, Getty Images
Two years and two months after the January 1, 2021 attack on the U.S. Capitol, former president Donald Trump is once again telling his followers to defend him and take matters into their own hands.
That's according to a post on Truth Social account, in which Trump tells his followers that he believes he will be arrested on Tuesday of next week, in connection with an investigation by the Manhattan district attorney into a year-long hush money scheme.
In the Truth Social post, Trump, referring to himself in the third person, stated that the "leading Republican candidate and former president of the United States will be arrested on Tuesday of next week."
That's not all he said, however. After declaring that "the American Dream is dead," the former president claimed that 'The Radical Left Anarchists have stollen [SIC] our president election and with it, the heart of our country."
After telling his followers that he would be arrested on Tuesday, Trump told them to "Protest, take our nation back!"
Trump's full post can be seen below:
According to CNN, "Meetings have been going on throughout the week among city, state and federal law enforcement agencies in New York City about how to prepare for a possible indictment of Trump in connection with a yearslong investigation into a hush money scheme involving adult film actress Stormy Daniels."
Stormy Daniels is the adult film star with whom Donald Trump allegedly had an affair. Trump adamantly denies the affair happened, and he also denies that a $130,000 payment made to Daniels in October of 2016, days before the 2016 presidential election, was 'hush money.'
Trump, again on his Truth Social account, stated that he "did absolutely nothing wrong, I never had an affair with Stormy Daniels."
CNN reported that Trump's potential arrest sets  fascinating precendent.
"Any indictment of the former president, who is running for reelection in 2024, would mark a historic first and quickly change the political conversation around an already divisive figure," CNN wrote. "While Trump has an extensive history of civil litigation both before and after taking office, a criminal charge would represent a dramatic escalation of his legal woes as he works to recapture the White House."
Some believe, however, that Trump's arrest could frame him as something of a martyr. Trump has built an entire presidential campaign on being 'anti-establishment,' and his indictment might just further prove him to be somebody that is "fighting the system."
Trump's potential indictment comes as the January 6 Select House Committee, led by former Wyoming Congresswoman Liz Cheney, continues to argue that Trump had a direct role in the January 6 Capitol attack.
Cheney has yet to comment on Trump's most recent comments and what could potentially happen on Tuesday remains to be seen.
Thousands Turn Out For 'Save America' Rally In Casper