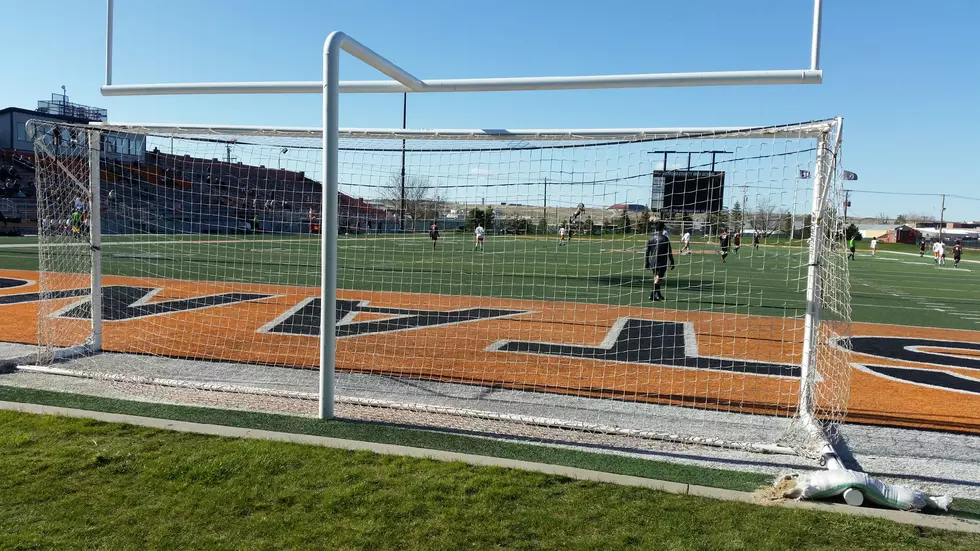 Casper Soccer Teams Head to Regionals
Frank Gambino Townsquare Media
The Casper high school soccer teams concluded the regular season over the weekend and will compete in the 4A West regional tournament that starts Friday at Natrona. The Kelly Walsh boys secured a #1 seed for the regional tournament with a record of 8-5-1. Over the weekend, the Trojans defeated Green River 4-0 and Rock Springs 3-0. KW gets a 1st round by and will play the winner of the Rock Spirngs/Green River match on Friday.
The Natrona boys split their weekend games. On Friday, the Mustangs posted a 3-2 win over Rock Springs and absorbed a 5-1 loss to Green River. NC is the 6th seed at the regional tournament with a record of 4-9-1 and will draw 3rd seeded Jackson in the opening round on Thursday at 2pm
The Kelly Walsh girls finished the regular season at 11-3 following a 6-2 win over Green River on Friday and a 2-1 loss to undefeated Rock Springs on Saturday. The Lady Trojans will be the #2 seed and will meet Evanston in the first round on Thursday at noon.
The Natrona girls split their matches over the weekend to wrap up the regular season ar 2-8-4. The Fillies lost to Rock Springs on Friday 6-0 but rallied to defeat Green River 2-1 on Saturday. NC will be the 6th seed and will meet Jackson in the first round at 4pm on Thursday