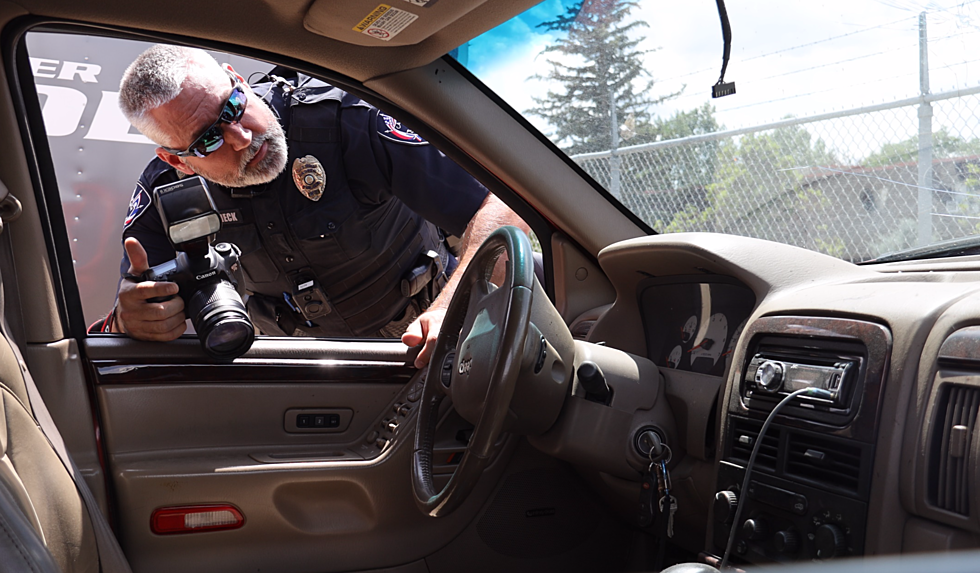 Casper Police Department Restarts Traffic Team
Casper Police Department
The Casper Police Department has reinstated its traffic team to reduce crashes and make Casper a safer place to live, work, and play, according to a news release.
"Having a designated team that is responding to the majority of our traffic-related calls allows for the patrol officers to respond faster to other calls for service," traffic team Sgt. Jeff Bullard said. "Traffic safety is a huge component of the overall safety of a community. It deserves specialized focus and attention on our end. We're proud to be stepping up our game in this area."
The traffic team was created 15 years ago to address the ongoing traffic issues, but it dissolved because of budget issues and responsibilities fell on patrol teams.
As staffing levels increased, the police department worked with the City of Casper to ensure the 2019-2020 budget would include the traffic team.
The new team started on July 1, and in six days issued nearly 50 traffic citations.
It is made up of veteran officers with strong backgrounds in traffic enforcement and education. Their specialties include crash investigation and reconstruction, evidence collection and processing and strong interpersonal skills.
To be a part of the team, an officer must have a strong recommendation from their previous supervisor, show a panel they know traffic-related law and theory, demonstrate a strong background in DWUI enforcement, know the varieties of impaired driving, such as driving under the influence of drugs. Communication skills also play a huge role in the selection process.
Working to reduce crashes at identified hot spots and other areas of complaint.
Enforcement of school zones, child seat restraint laws and other laws that protect children.
Driving While Under the Influence enforcement.
Parking problems, abandoned vehicles and other issues regarding unsafe vehicles.
Hit-and-run and crash investigations.