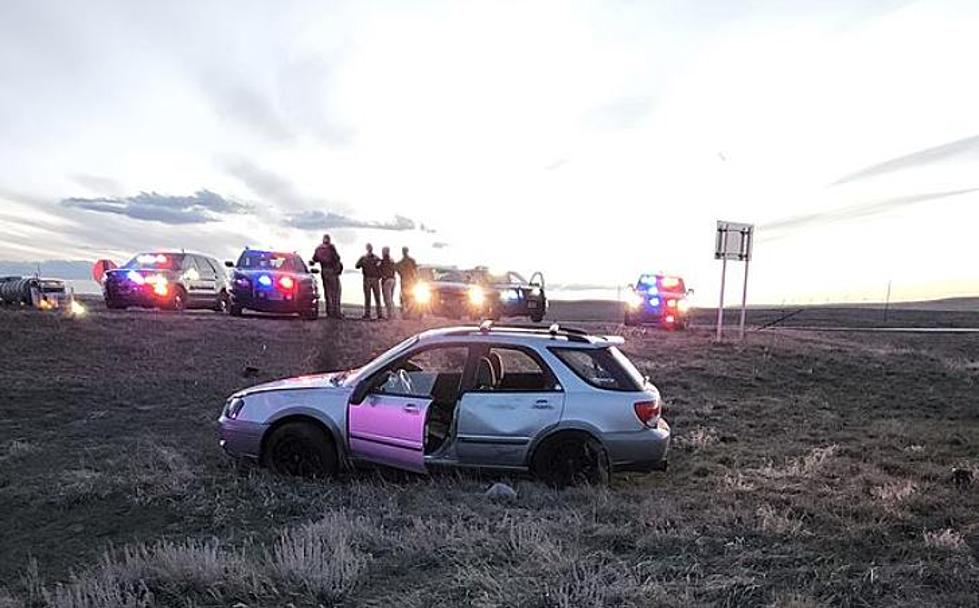 Casper Man who Led Police on High Speed Chase in Stolen Car Sentenced to 3 – 5 Years in Prison
Evansville Police Department
A Casper man who led police on a high speed chase in a stolen car was sentenced to three to five years in prison by Natrona County District Court Judge Daniel Forgey.
Mylez Jensen was originally offered a plea deal that would've been a lighter punishment for the crimes he committed, but there was a cold plea provision in place.
The cold plea provision was invoked.
Assistant District attorney Blaine Nelson reccomended the judge impose a sentence of three to five and order restitution in the amount of $15,000.
Public Defender Joseph Cole acknowledged that his client has "many substance abuse problems" but argued that the judge suspend any sentence in lieu of probation; "In order to pay restitution, Mr. Jensen needs a job. And he can't do that if he's locked up."
However, Nelson had already pointed that Jensen had failed to complete probation on three previous offenses.
Judge Forgey went with the reccomended sentence and restitution, adding that the Boot Camp program might be a good fit for Jensen.
Jensen will get 180 days credit for time served.
READ ALSO: Armed Suspect in Stolen Car Leads Police on High Speed Chase through Casper, Glenrock
The investigation began in April last year when officers noticed a silver Subaru eastbound the wrong way on 12th Street. When officers attempted to make a traffic stop, the vehicle fled.
Police pursued the vehicle until it rolled on Highway 95 near Glenrock. Jensen was taken to the Wyoming Medical Center thereafter.
In a follow-up interview, Jensen told investigators that he found the Subaru unlocked with the keys inside and he took it.
The affidavit supporting the charges states: "Jensen's intent seemed to be to die in the vehicle. Jensen said he hit the area he crashed in, into a ditch, at 117 mph."
Casper Police Patrol Car Involved in Major Accident at Poplar & CY Ave. Intersection
There was a major accident at the intersection of Poplar and CY Avenue on Friday afternoon.