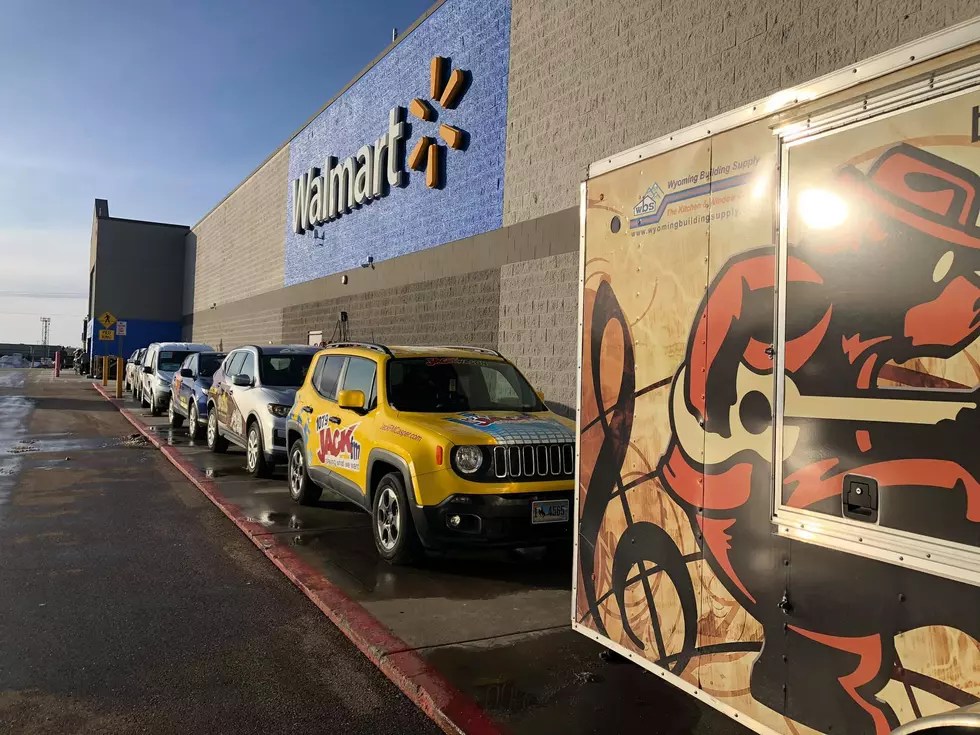 Casper Family Helps 'Stuff the Van' in Memory of Late Daughter
Donovan Short, Townsquare Media
Kristina Glasgow lost her daughter on Dec. 13, 2015.
"She was so sick and small, and it was killing me," Glasgow said.
Every year since, Glasgow, along with her husband and two children, have honored the memory of the girl, who passed away before being born.
Past memorials have included balloon launches, but this year they did something different.
"I thought maybe doing something this year that's a little personal to me and something with my kids would be a little better than just releasing balloons," Glasgow said in a phone interview Monday.
So she and her family helped Stuff The Van, dropping off dozens of items to honor her daughter.
"My daughters helped me pick them out," Glasgow said of her contributions. "We donated everything from baby dolls, cars, bats and balls, footballs, earphones, baby blankets, baby toys -- we literally went from one end of the spectrum to the other, for all ages."
Glasgow is an electrician. Her husband owns Summit Electric, where she works.
"I wanted to do something that helps out kids in our area," Glasgow told K2 Radio News. "I didn't grow up very rich or anything, and I wanted to kind of do something that I knew that would bring smiles to kids' faces."
"I know that Stuff The Van happens every year and they give full support to families in our area," Glasgow added.
Stuff The Van is organized by Townsquare Media, which owns K2 Radio, and the Wyoming Food For Thought Project. The event organizers were not involved with any editorial decisions related to this story. 
Enter your number to get our free mobile app