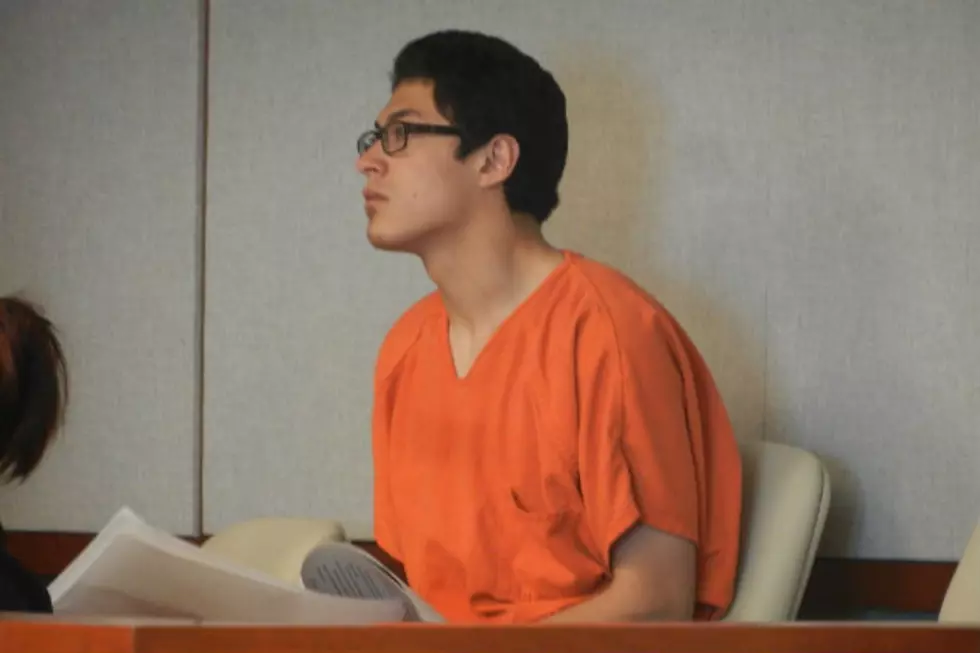 Brandon Reeder Sentenced For Aggravated Robbery
Kevin Koile - TownSquare Media
A Casper teenager will be spending time behind bars, after admitting that he robbed two gas stations.
Investigators with the Casper Police Department say in early April 2015, calls came in regarding a robbery, first at the Ridley's Family Market Gas Station, near the corner of 2nd and Wyoming Boulevard and then two days later, at the Homax Station on the 600 block of South Poplar Street.
In both cases, the robber brandished a revolver and was wearing a black ski mask with black plastic eyeglasses.
Police later determined after the first robbery that a person holding a ski mask and matching the earlier description, was at another gas station.
Officers were able to obtain surveillance video, and matched it to school records and to Reeder's Facebook page.
Two other people told investigators that a short time before the first robbery, they had seen a person putting on a ski mask while walking on East Second Street.
Reeder was eventually found by police and taken into custody.
When interviewed he denied committing the robberies, but officers were eventually able to locate the clothes identified in both robbery instances, and found the gun in Reeder's vehicle.
Although Reeder was 17 at the time he was arrested, he was charged as an adult and prosecutors said he was on probation at the time, in an unrelated matter.
At his sentencing hearing, he accepted responsibility for his actions.
If he successfully completes the boot camp program, the court could call him back for a sentence review.