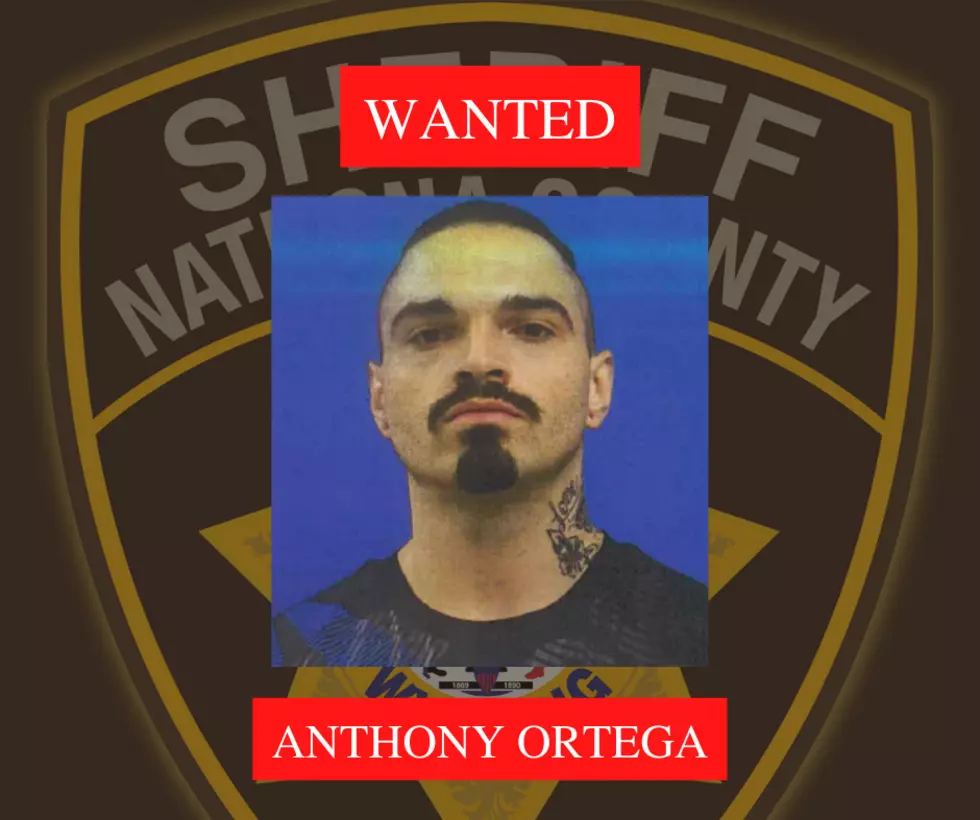 Update: CRC Escapee Has Been Located in Rock Springs
Photo Courtesy of the NCSO
UPDATE:
The Natrona County Sheriff's Office has reported that Anthony Ortega has been located and detained in Rock Springs, Wyoming.
Original story below:
Another person has failed to return to the Casper Re-Entry Center.
That's according to a press release from the Natrona County Sheriff's Office, who stated that they are seeking the public's assistance in locating Anthony Ortega, who is currently now wanted for Felony Escape from Official Detention.
According to the release, Ortega is described as a 23-year-old Hispanic male, standing at approximately 5' 8" tall and weighing 210 pounds. He has brown eyes and short black hair, and multiple tattoos on the side of his neck, including  "flowers, a figure eight with lips, and the words "love you." He has multiple tattoos on his arms, including an Egyptian cross with an eye, a rosary with praying hands, and the date '09/07/2008.'"
The release stated that Ortega was participating in the work-release program at CRC and failed to return to the detention center on January 24 at the scheduled time of 1:00 p.m. He was reported as an escapee to the NCSO at 5:00 p.m.
Ortega was originally convicted of felony possession of a controlled substance, but the NCSO did not share what that substance was.
Anybody with information on the whereabouts of Anthony Ortega should contact the Natrona County Sheriff's Office at 307-235-9282. Do not approach Ortega. Instead, call 911 or the NCSO.
Information can also be reported anonymously through Crime Stoppers of Central Wyoming at 307-577-8477. Information reported through Crime Stoppers that assists in the investigation may be eligible for a cash reward.
Wyoming's Castle Gardens Is Superb And The History Is Mind Blowing
The Castle Gardens Petroglyph Site is located in central Wyoming, between Casper and Riverton.