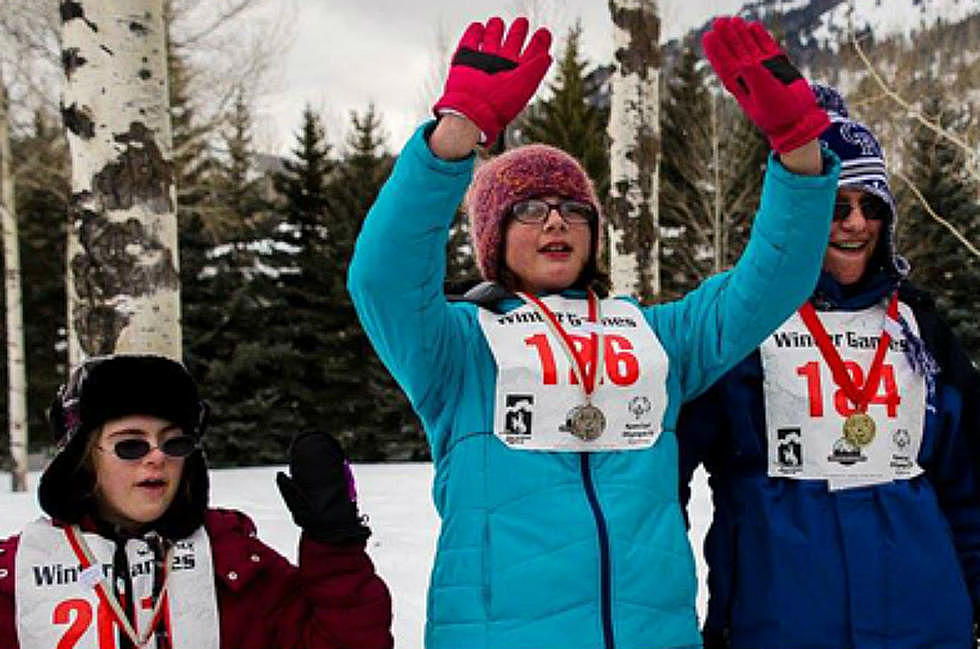 Special Olympics Wyoming Winter Games Coming to Jackson Next Week
Wyoming Special Olympics
"Let me win. But if I cannot win, let me be brave in the attempt."  - Special Olympics Athlete Oath
Tuesday, March 14 to Thursday, March 16 more than 350 athletes, partners, coaches, families, and cheerleaders from all over the Cowboy State will be in Jackson for the 2023 Special Olympics Wyoming State Winter Games.
A press release said this is the first state Winter Games that the nonprofit has been able to come together since the pandemic.
The Games will be hosted at Jackson Hole Mountain Resort, Jackson Hole High School, Summit High School, Snow King Resort, and the Elks Lodge.
Winter Games is one of Special Olympics Wyoming's 5 state sports competitions. It is the culminating competition for those participating in Alpine Skiing, Snowboarding, Snowshoeing and Cross Country Skiing.
The public is invited and encouraged to attend all parts of Special Olympics Wyoming Winter Games.
The communities attending and participating are Arapahoe, Cody, Greybull, Lander, Worland, Evanston, Big Piney, Jackson, Laramie, Newcastle, Gillette, Sheridan, Casper, and Bozeman, MT and Park City, UT.
Competition Locations:
Alpine Skiing – Jackson Hole Mountain Resort
Snowboarding – Jackson Hole Mountain Resort
ross Country Skiing – Summit High School Fields
Snowshoeing – Summit High School Fields
Competition Times:
Wednesday – 9:00 am Warm-up, Competition Sites
Wednesday – 10:00 am Time Trials, Competition Sites
Wednesday – 1:00 pm Competition Starts, Competition Sites
Thursday – 8:45 Warm-up, Competition Sites
Thursday – 9:30 – 11:00 Competition
Thursday – 1:00 pm - 2:00 pm Competition
Opening Ceremony and the Parade of Athletes will take place at Jackson Hole High School on Tuesday, March 14th at 7:15 p.m. The Opening Ceremony is where all the athletes, coaches and volunteers will gather to introduce the competing teams, recite the coaches, officials and athletes' oath, share some inspiring words and celebrate the lighting of the "Flame of Hope".
2023 Jackalope Jump Benefitting Special Olympics Wyoming
It was a sight to behold at the Casper Family Aquatic Center on Friday night, as hundreds of people gathered to support Special Olympics Wyoming at the 2023 Jackalope Jump event.