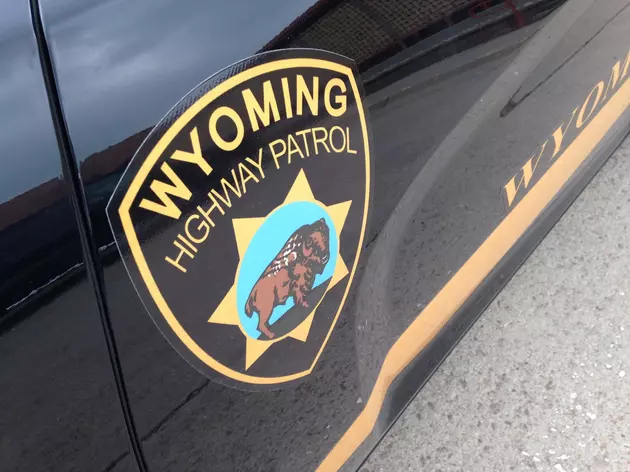 2 Wyomingites Killed in 3-Vehicle Crash Near Shoshoni
Joy Greenwald, Townsquare Media
Two Wyomingites are dead following a three-vehicle crash in Fremont County, the Wyoming Highway Patrol says.
The crash happened around 9:34 a.m. on Friday, June 23, near milepost 110 on U.S. 20/Wyoming 789, about 10 miles north of Shoshoni.
According to a fatality crash summary, the driver of a Toyota was northbound when they attempted to pass a vehicle in front of them and collided head-on with an oncoming Subaru.
A Chevrolet SUV that was behind the Subaru then hit the rear of the Toyota.
The crash killed two of the drivers, William Mesa and Candace Vassalluzzo, both of whom were wearing their seat belts.
The other driver and a passenger were not injured in the crash.
The summary says it was raining and the highway was wet at the time of the crash.
Driver inattention is listed as a possible contributing factor.
This is the 60th and 61st fatality on Wyoming's highways in 2023 compared to 50 in 2022, 45 in 2021, 43 in 2020, and 77 in 2019 to date, and the sixth and seventh fatality in Fremont County so far this year.
2022's Deadliest Wyoming County by Traffic Deaths
While car crashes can occur anywhere, some roads in Wyoming are more dangerous than others.
According to
Wyoming Highway Patrol
data, there were 117 fatal crashes in the Cowboy State in 2022 resulting in 133 deaths.
Of those fatal crashes, the majority (13.68%) occurred in Laramie County -- two in January, one in February, one in March, two in April, one in June, two in July, three in August, two in September, one in November, and one in December.
Sweetwater County saw the second most fatal crashes last year, 12, while Fremont and Lincoln counties each saw 10.
Albany and Park counties each recorded eight, and Campbell, Converse, and Natrona counties each tallied seven.
The deadliest 2022 crash in Laramie County took place on June 17 when two semis collided on Interstate 80 east of Cheyenne and immediately became engulfed in flames killing both drivers and a passenger.
Laramie County also saw two fatal crashes involving motorcyclists, two fatal crashes involving juveniles, and a fatal crash involving a pedestrian last year.