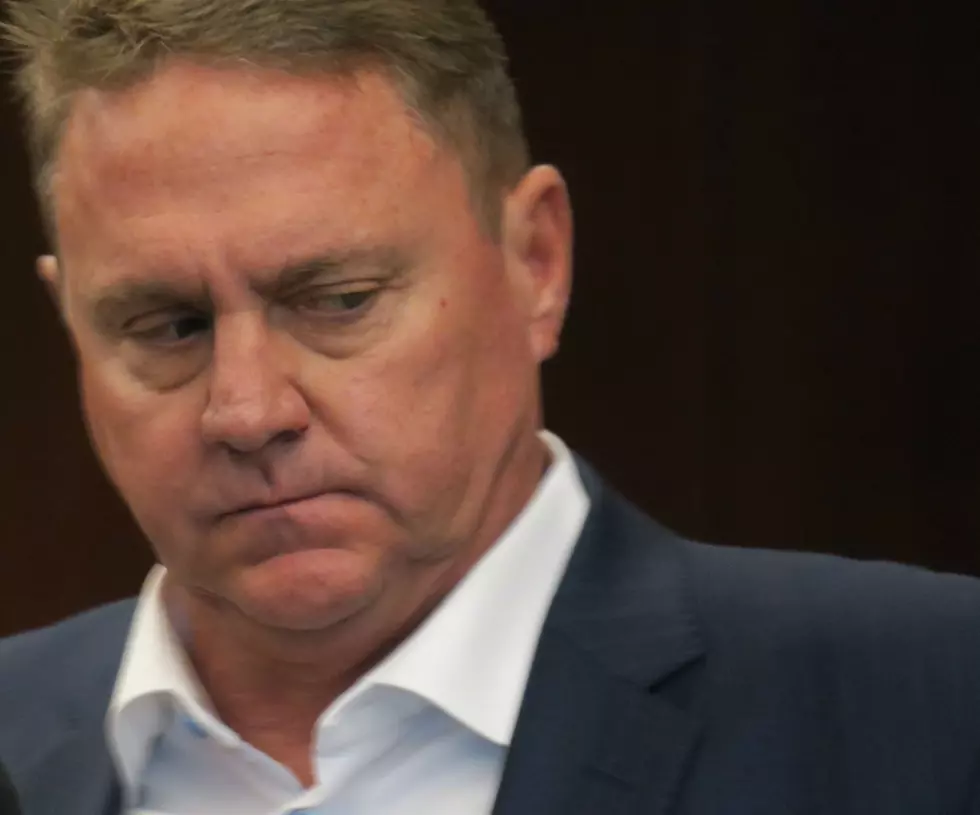 Casper Businessman Tony Cercy Bound Over For Trial On Sexual Assault Charges
Tom Morton, Townsquare Media
Casper businessman Tony Cercy will face trial on three counts of sexual assault of a 20-year-old woman in late June, a Natrona County Circuit Court judge ruled Thursday.
Judge Michael Patchen ordered Cercy bound over for trial after a two-hour preliminary hearing to determine whether there was probable cause that a crime had been committed and that Cercy committed it.
District Attorney Mike Blonigen said after the hearing he called Sheriff's Deputy Ken Jividen to answer questions and then later, more questions in cross examination by Cercy's defense attorney Pam Mackey.
One count of first-degree sexual assault (rape), when the perpetrator "knew or reasonably should have known that the victim was physically helpless and that the victim had not consented," which is punishable by between five and 50 years of imprisonment.
One count of second-degree sexual assault (intrusion) "by means that prevent resistance by a victim," which is punishable by between two years to 20 years of imprisonment.
One count of sexual contact "without inflicting sexual intrusion and without causing serious bodily injury," which is punishable by up to 15 years of imprisonment.
The case began on June 28, according to court records.
The alleged victim was undergoing a sexual assault examination at the Wyoming Medical Center and hospital personnel notified the Natrona County Sheriff's Office.
The alleged victim told Jividen that she, her boyfriend, friends and acquaintances arrived at Alcova Lake on the evening of June 23 and spend the next day at the lake.
She was drinking heavily and passed out on the rear deck of a boat at Sandy Beach.
On Saturday, June 24, they went to another location and about 9:45 p.m. went to a residence on Cedar Drive North owned by Cercy.
She said she went into the residence and passed out on the couch in the middle of the living room.
She woke up, looked down and saw Cercy performing oral sex. She pushed him away and asked what he was doing, and he responded he was trying to "'get some action'" from her for the last hour with his "'tongue and "d---,'" according to the affidavit.
Nearly all of her clothing had been removed and Cercy was naked from the waist down, according to the affidavit.
He threatened to kill her if she told anyone, according to court records.
That same day, another Sheriff's Office investigator obtained a search warrant to collect a DNA sample from Cercy. Cercy went to the Sheriff's office and he gave the sample without objection.
However, Cercy told the investigator, "C made a comment to the effect of, it didn't happen the way you think it happened. C then ended the interview," according to the affidavit.
Other witnesses corroborated the alleged victim's story.
The victim told one witness "'T raped me,'" according to the affidavit. That witness also had 19 missed calls from the victim's phone.
Another witness received a text message from the victim about 3:21 a.m. June 25 that said, "'Help please.'"