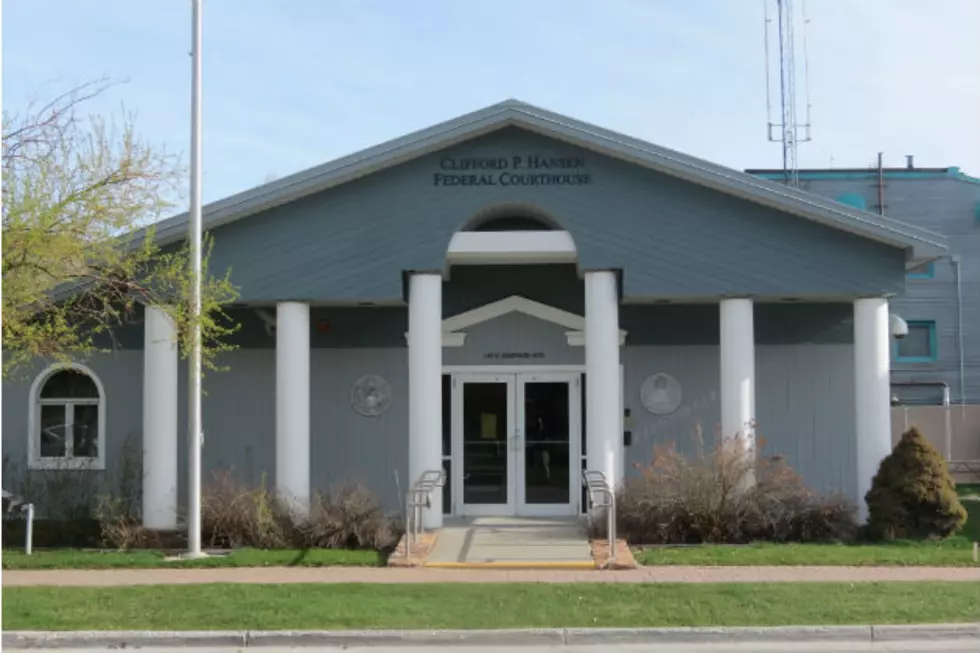 Ownership Of Teton County Courthouse Returns To The County
kevin koile, townsquaremedia
In 1986 the Board of County Commissioners of Teton County conveyed a parcel of land to the federal government as part of an agreement between Teton County and the Wyoming Federal Court for the construction of a United States District Court in Jackson. The conveyance was made without any payment for the land as the commissioners felt that the construction of the federal courtroom on the property was a major public benefit.
The high cost of full time staffing has caused the federal courts in Wyoming to terminate their lease of the property from the General Services Administration (GSA), and the GSA decided to dispose of the Courthouse property. Three GSA officials from Denver met with Teton County officials to discuss the disposition of the Courthouse. They acknowledged that the County had given the land for the Courthouse for at no cost to the federal government, but stated that they could not give the land back to the County absent legislation granting them such authority.
The Clifford P. Hansen Federal Courthouse Conveyance Bill fixes this by explicitly conveying the land that was originally donated by Teton County to the Federal Government for the Courthouse and returning it to Teton County for nominal consideration ($1).
Legislation to transfer the Clifford P. Hansen Courthouse to Teton County has now passed both Houses of Congress and is headed to the White House for final signing. The Clifford P. Hansen Federal Courthouse Conveyance Bill (S. 1934) returns the courthouse in Jackson back to the county and allows the federal court system to lease space to continue holding hearings in the building.
U.S. Senator John Barrasso introduced the legislation in the Senate after the Teton County Commission requested the move in order to safeguard continuity of use for the county. After negotiations with the General Services Administration (GSA) and Commission members, the legislation passed the Senate and was sent on to the House.
Today, after U.S. Representative Cynthia Lummis ensured that the Senate bill would be passed by voice vote, the bill passed the House unanimously.
"The Clifford P. Hansen Courthouse in Jackson is on land that was given to the federal government free of charge and Senator Barrasso's bill enables the return transfer of the land back to the county, now the county is assured continuing use of the land and the building while room is also assured for federal hearings, all while reducing federal overhead cost. This is a win-win situation and I thank the Teton County Commissioners for working with us on this land transfer."
Teton County will have to purchase the building for fair market value and maintain the property for public use for the next 20 years. The County will be allowed to credit against the purchase price, costs related to maintenance and operations the County has already undertaken at the Courthouse and any income the County would otherwise receive for providing the Federal Courts access and use of the building.