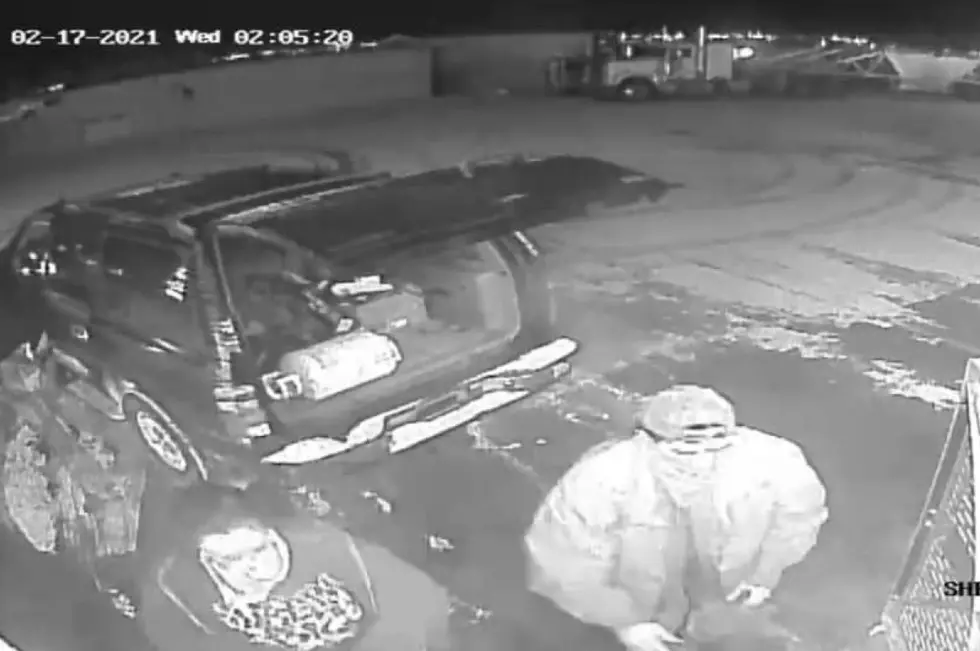 Mills Police Look for Suspects in Theft of Propane Bottles
Mills Police Department
The Mills Police Department needs the public's help to identify two suspects who allegedly stole propane bottles from a convenience store early Wednesday, according to the department's Facebook page.
A male and female stole approximately 14 propane bottles valued at $837.75 from the Salt Creek Homax, 400 Salt Creek Highway, about 2:05 a.m.
They were driving a Black GMC Yukon with a temporary license tag in the left lower back window.
If you know either individual or have any information regarding this case please call (307) 266-4796 or submit a tip at millspd.org.
The Top 20 Restaurants Residents Want Back In Casper
NEXT UP: Top Restaurants Residents Want Back In Casper