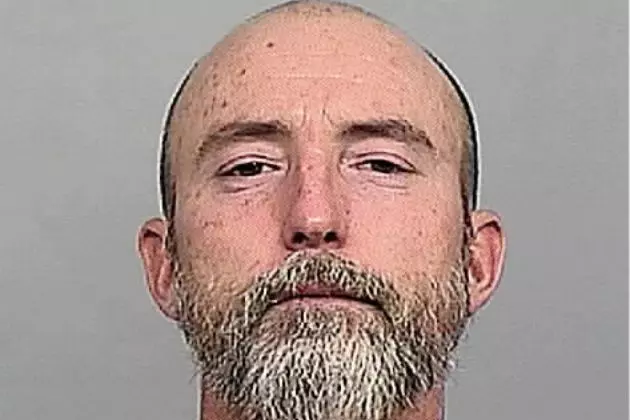 Jeremy Morgan Sentenced For Sexual Abuse Of A Minor
Casper Police Department
Jeremy Morgan took something -- innocence -- from a 10-year-old girl she will never have again and gave her something -- distrust -- that will haunt her for a lifetime, the mother of a sexually abused child said Wednesday.
"It will never leave her," she told Natrona County District Court Judge Daniel Forgey before Morgan's sentencing.
The mother said her daughter had trusted Morgan, her step-father, as her own father. But what happened for 45 minutes one day in October while he was babysitting her has caused her to fear men to the point that she doesn't want to get married. The abuse also affected the mother's other two daughters, she said.
She asked Forgey to give him a sentence long enough so her daughter could reach adulthood without having to fear he would be in society.
The judge agreed and sentenced him to eight to 10 years for each count to run concurrently -- at the same time -- at the Wyoming State Penitentiary. Morgan could have been sentenced to up to 20 years imprisonment for each count.
Assistant District Attorney Brett Johnson said Morgan knew the victim since she was 3 years old.
"This level of betrayal is unconscionable," Johnson said.
During the incident, the girl told him to stop, but he followed her around the house and fondled her, he said.
The effects of the abuse probably will take a toll on her mental health, relationships and education for the rest of her life, Johnson said.
Forgey rejected the argument from defense attorney Kent Infanger that Morgan should receive a two-to-four year sentence because he cooperated with authorities, admitted responsibility, never made excuses, did not want a trial, did not want probation or time served at a halfway house but instead prison, and exercises his faith to work with inmates at the jail.
"His level of remorse runs very deep," Infanger said.
Morgan had only two prior convictions -- 22 years and 10 years ago -- and never committed any crime like this, he added.
Infanger said he understood the mother's concerns, adding Morgan will move to Idaho after his prison term so the daughter will not encounter him.
Before Forgey handed down the sentence, Morgan read a letter to the court expressing his remorse, and his hope that the girl "will walk in the victory of the cross of Christ."
He's aware of the effects of sexual abuse of a child and looks forward to treatment and counseling in prison, he said. "I have a desire to never commit a crime like this again."