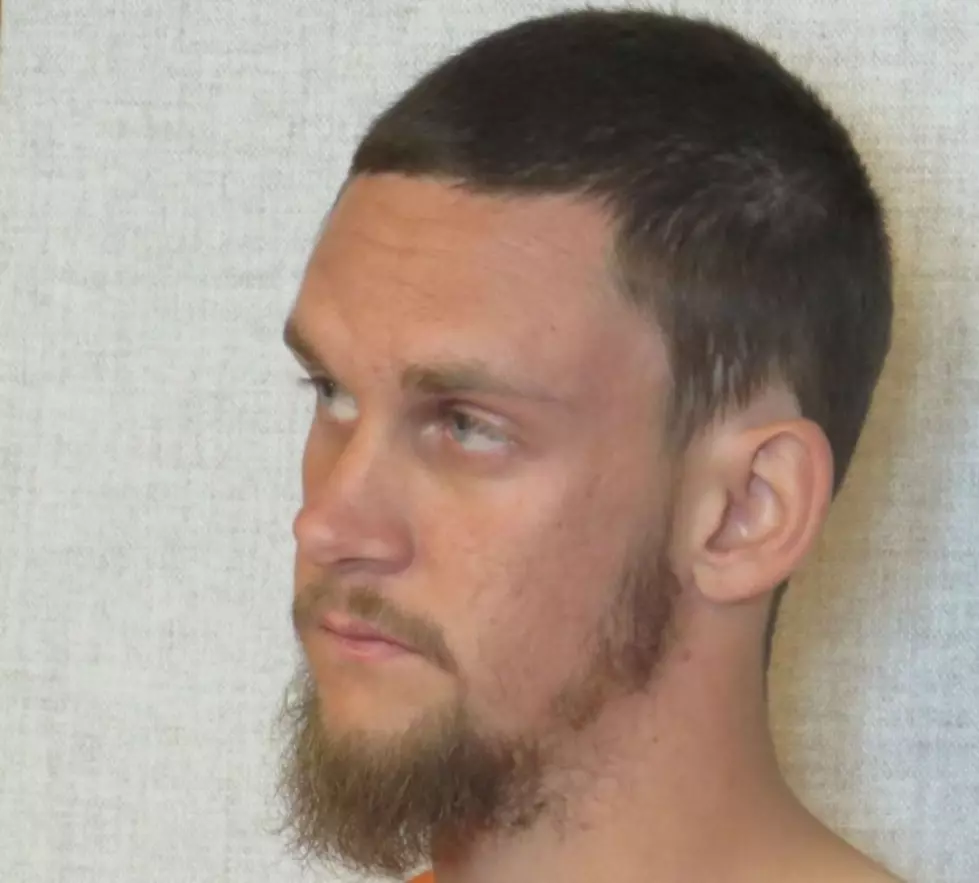 Former Mills Resident Charged With Child Sexual Abuse
Tom Morton, Townsquare Media
A former Mills resident has been charged with inflicting sexual intrusion on a minor female while in a position of authority over the victim, according to court records.
Kyle Stuckey, 25, heard the single count -- also known as second-degree sexual assault -- against him during his initial appearance before Natrona County Circuit Court Judge Steven Brown on Tuesday.
If convicted, he faces not less than two and not more than 20 years imprisonment.
During his initial appearance, a man named Andrew Scott who called himself Stuckey's adoptive brother told Judge Brown that if Stuckey were released on bond, there is a shelter that has has accepted him and would impose strict rules on him.
But in light of the charge against him, plus his previous criminal record, Brown set his bond at $20,000. Brown also ordered Stuckey to have no contact with the alleged victim.
The alleged abuse occurred in December 2013, and the investigation was substantially conducted in April 2014, according to the 17-page affidavit written in November and filed with the clerk of court's office on Jan. 30.
Stuckey was making his appearance Tuesday because he said he recently was released from the Wyoming State Penitentiary for failing to register as a sex offender.
The case started on March 30, 2014, when a Mills police officer responded to a call about a family fight in Mills involving Scott and his fiancee, according to the affidavit.
The fiancee said they were arguing because Scott had allowed Stuckey to stay at their residence even though Scott knew Stuckey was a sex offender. Stuckey was incarcerated at that time.
The fiancee's daughter, who was about 10 years old at the time, had said Stuckey had touched her inappropriately. The fiancee had mentioned that to her counselor and the incident was reported to the Wyoming Department of Family Services, but had not yet been reported to law enforcement.
The girl was subsequently interviewed at the Children's Advocacy Project in Casper.
The girl's therapist told a Mills police investigator that the girl finally talked about the alleged touching. The girl was acting aggressively and making sexual comments, according to the affidavit.
The girl's sister also exhibited a change in behavior in the previous six months, according to the therapist. The sister said she had not been touched by Stuckey, but had seen the alleged victim under covers with him.
The girls' mother told the investigator that Stuckey had lived with her and her daughters, Scott and other relations from about February 2013 to February 2014.
The mother said her daughter had become "very 'sexualized' and always 'messing with herself.'" The mother also told the investigator that she didn't know what was going on and her daughters did not talk to her about what what happening with Stuckey.
The Mills police investigator later interviewed Stuckey, who adamantly denied touching the girl, and asked her to not be on a bed with him while watching television.
The investigator kept pushing Stuckey, telling him the stories were mostly consistent with the girls and their mother, but there were some differences.
After more questioning, Stuckey finally said, "'I touched her. I admit it. I touched her,'" according to the affidavit.