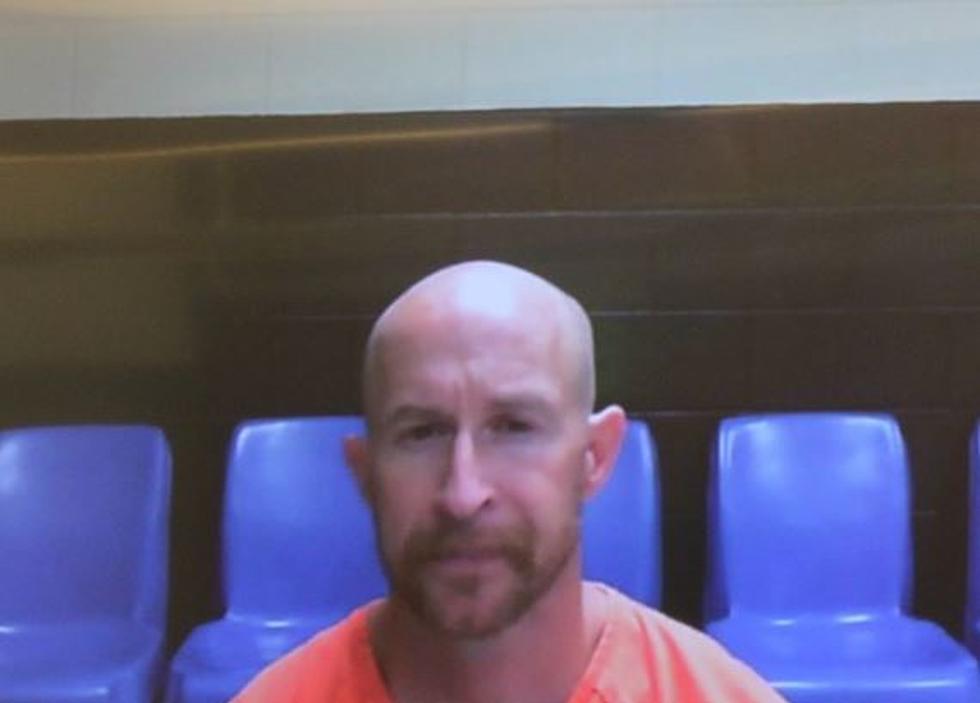 Former Boys & Girls Club Employee Charged with Multiple Child Sex Crimes
Kolby Fedore, TSM
* The original publication of this article has been corrected to more accurately represent what the affidavit accompanying the case states.
--------
A Casper man has been charged with three counts of sexual abuse of a minor in the second degree, two counts of sexual abuse of a minor in the third degree, and one count of solicitation.
Daniel Joseph Uptain, 38, could be facing more than 100 years in prison if found guilty on all counts.
During his Initial Appearance in Natrona County Circuit Court more than two weeks ago, Assistant District Attorney Stephanie Arrache noted that Uptain used his position of authority to lure a girl into a sexual relationship. The prosecutor also stated that Uptain preyed on the victim while she was in rehab for narcotics abuse and that the victim has since attempted suicide.
Uptain had been working for the Boys & Girls Club of Central Wyoming since 2015. In a phone call, the Boys & Girls Club Human Resources Department told K2Radio News that Uptain no longer works there.
During the Initial Hearing, Uptain claimed that Arrache's statement was false and that he met the girl on an online dating website. He said that the girl told him she was 20 years old.
At that time, Judge Brian Christensen set bond at $25,000 cash or surety.
Per state statute, media is barred from writing about alleged sex offenders until they are bound over to a higher court.
According to this week's criminal case filing report, Uptain's case was bound over on August 18.
Uptain will have an arraignment hearing in about a month where he will plead guilty, not guilty, or no contest.
Court records state that the investigation began in July when the victim attempted suicide in a treatment center.
In an interview with a forensic investigator at the Children's Advocacy Project, the victim said she began a sexual relationship with Uptain when she was 15 years old. She believed they had sexual intercourse a total of four times.
The victim alleged that she first met Uptain on a dating site on October 8th, 2022. When Uptain asked if she would have sex with him, the teen told him she would not do it for free.
In exchange for money*, the victim alleged that Uptain snuck into her window and they had sexual intercourse.
The victim told investigators that she later recalled asking Uptain if their age difference bothered him.
"Well traditionally women were married at the age of 15 and 16 and I'm a traditional man so no, it doesn't bother me."
Later, in a separate interview with Uptain, the defendant confirmed that he had said something to that effect.
In the same interview, Uptain also told investigators that when he first met the victim he believed she was in her 20s, but after interacting with her more, he suspected she was in her "late teens."
On other occasions Uptain allegedly brought the victim money, marijuana, and alcohol for sexual interaction. Uptain also told investigators that nude photographs -- and likely videos -- were exchanged between himself and the victim via apps like Snapchat.
Authorities concluded their interview with Uptain on August 3rd and he was taken to jail at about 4:05 p.m.
Looking at Uptain's LinkedIn profile, the About section reads: "I have spent several summers as a volunteer, interacting with grade school children as well as youth at summer camps, fair booths, and neighborhood bible clubs..."
--------
Shortly after this article was originally published, the director of the Boys and Girls Club sent a written statement to K2Radio News via email:
The safety and protection of the young people we serve are always our absolute highest priorities, and we take any situation that might impact their well-being very seriously. Boys & Girls Clubs of Central Wyoming has learned of the recent arrest of a former employee charged with allegations of inappropriate behavior with a minor. Upon learning this information, this individual was terminated and is now barred from all Club programs and facilities. Although it is our understanding that the allegations did not occur on Club premises, crimes of abuse run counter to everything our organization stands for – no harm should come to any child under any circumstance. We plan to offer our full cooperation to authorities as needed, and our hearts are with the victim and their family.
Boys & Girls Clubs of Central Wyoming is committed to the highest standards of ethical behavior and integrity and does not tolerate inappropriate or illegal behavior on the part of any staff, volunteer, or youth member. All employees and volunteers must undergo a thorough criminal background check prior to hire and annually, and all supervisory policies are designed to ensure the maximum safety and protection of Club members and staff.
As this is an active police matter, we are unable to offer further comment. Our commitment to our Club members, their families, and our community is unwavering.
Children's Advocacy Project in Casper
Children's Advocacy Project Pinwheels for Abused Children
In 2008, Prevent Child Abuse America introduced the pinwheel as the new national symbol for child abuse prevention. Why? Because by its very nature, the pinwheel connotes playfulness, joy, and childhood. It has come to serve as a physical reminder of the great childhoods we want for all children.