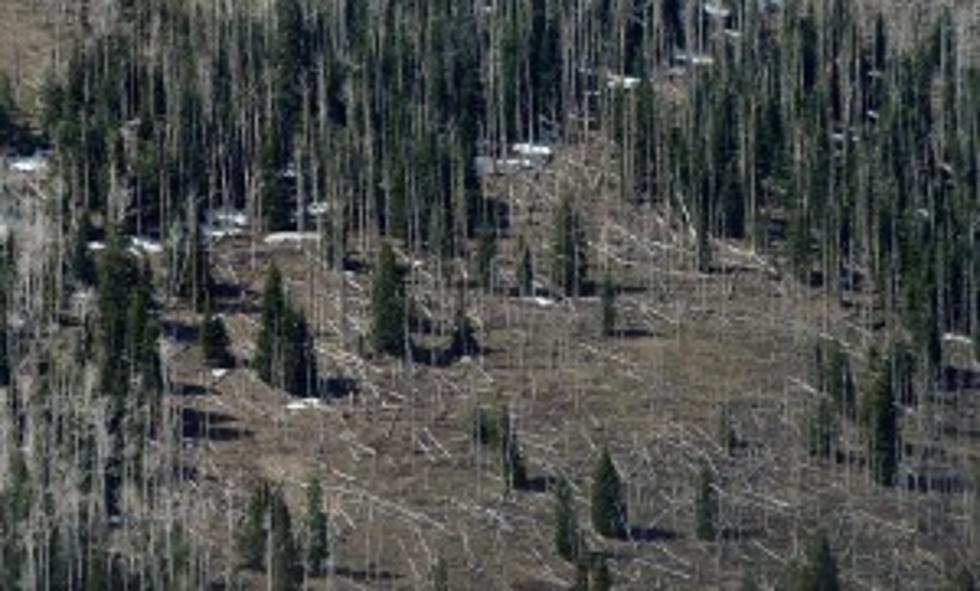 Firms Win Contracts To Thin Forests In Wyo., Colo.
Ethan Miller/Getty Images
DENVER (AP) — Two Colorado companies have won contracts to thin national forests in Wyoming and Colorado, with some of the wood likely going toward heating homes.
The U.S. Forest Service said Monday that the 10-year stewardship contracts will help reduce threats of catastrophic wildfires on at least 20,000 acres.
Kremmling-based Confluence Energy won a $4.75 million contract to remove beetle-killed trees in the Medicine Bow-Routt National Forests. Confluence will pay for material that could be used for commercial purposes.
West Range Reclamation, of Hotchkiss, has an $8.66 million contract to remove trees susceptible to infestation in the White River National Forest. It is developing uses for the trees with Eagle Valley Clean Energy, which plans a biomass power plant in Gypsum with financing from a $40 million loan guarantee from the USDA.