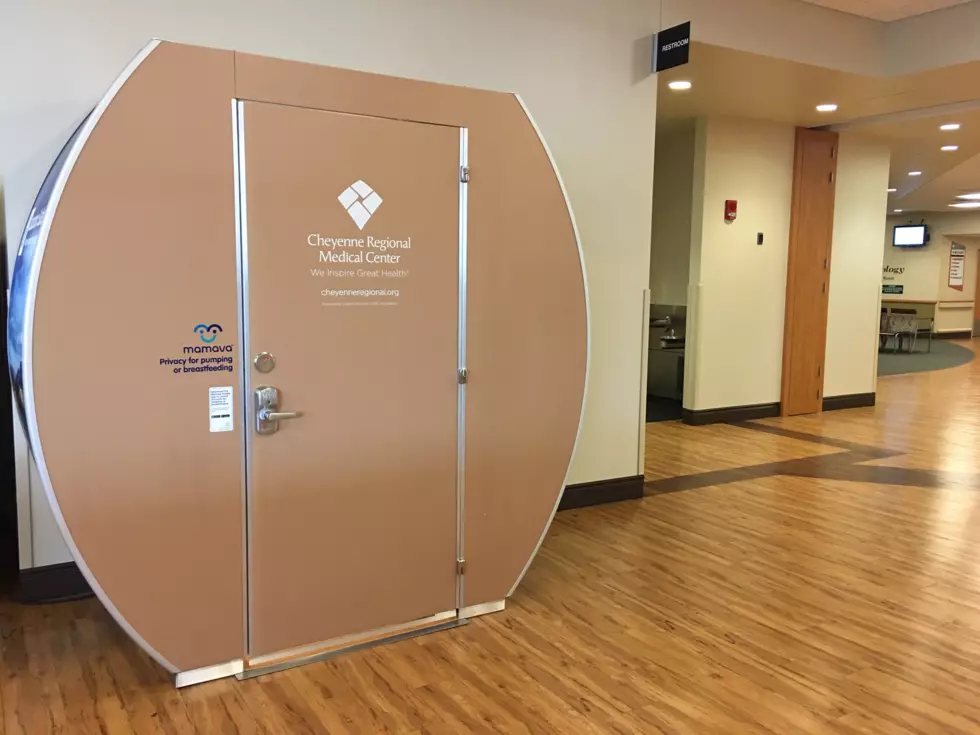 Cheyenne Hospital Opens Breastfeeding Pod
Cheyenne Regional Medical Center
The pod is located on the west end of the hospital's first-floor, between the emergency department and admissions/medical imaging waiting area.
CRMC is the first Wyoming hospital to install such a pod, according to CRMC spokeswoman Kathy Baker. The pod will include a couple of benches as well as lighting, a USB port, and several other amenities.
CRMC encourages mothers to breastfeed due to the many health benefits it offers for babies and moms," said Lori Boussuge, a CRMC lactation consultant. "So it makes sense that we would want to provide moms visiting our facility with an easily accessible, quiet and clean space where they can nurse or pump," Boussage said. She added that while moms are welcome to breastfeed in other public areas of the hospital, not all women are comfortable doing so.