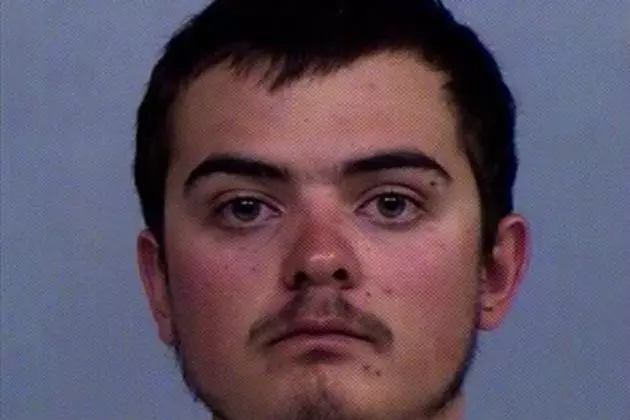 Casper Man Sentenced To Probation For Firing 14 Shots During Fight
Natrona County Detention Center
A man who fired 14 shots during a fight with another man in west Casper in March -- no one was injured -- was sentenced to 18 months of probation during his sentencing hearing in Natrona County Circuit Court on Monday.
Cody Ray Gowers, who was 21 when arrested, pleaded guilty earlier to one misdemeanor count of reckless endangerment and one misdemeanor count of property destruction.
Gowers initially was arrested on charges of aggravated assault, reckless endangerment and felony property destruction after he pulled his handgun and fired numerous rounds into the ceiling and wall of a home on Gila Bend.
But in a plea agreement, the District Attorney's Office agreed to the lesser charges.
Assistant District Attorney Nathan Shumway and defense attorney Zac Szkeley agreed Gowers would serve 12 months in jail, all suspended, on the reckless endangerment count, and six months, all suspended, on the property destruction count. He will spend 12 months of probation on the first count and a consecutive six-month probation sentence on the second count.
Shumway said the Probation and Parole Office will determine the amount of restitution Gowers must pay in damages.
Circuit Court Judge Brian Christensen agreed with the terms and handed down the sentence.
The case started late Friday, March 3, when a woman called police to report people fighting over a gun in the area of Whispering Springs Road and Gila Bend. She said she may have heard them shooting a gun in the house, according to court documents.
Gowers told police he arrived at the home around 8 p.m. and was playing beer pong with a man who owned the home, according to court documents. As they played, Gowers says a name came up that the other man didn't like, so the man got frustrated and started "going off."
The argument turned physical. During the fighting, Gowers fired seven bullets in the living room ceiling, with seven more in the wall near the front door, according to court records.
Children were in two bedrooms next to the bathroom when the shots were fired, court documents say.