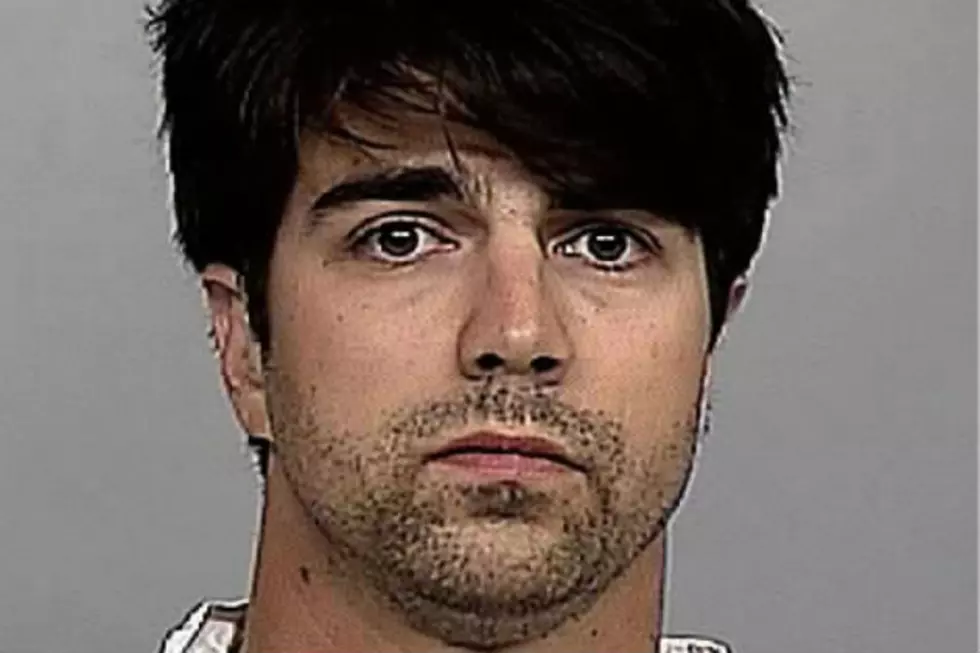 Casper Jury Deliberates as Child Sex Abuse, Kidnapping Trial Concludes
Casper Police Dept.
Seven women and five men left the courtroom shortly before 4 p.m. Thursday to decide the fate of a former carnival worker accused of kidnapping and sexually abusing a five-year-old boy last summer.
Joshua Ashby Winters, 34, faces charges of first-degree sexual abuse of a minor, second-degree sexual abuse of a minor and kidnapping. He could be sentenced to 45 years to life plus 70 years in prison if convicted on all counts.
In his opening statement Monday, Assistant District Attorney Brett Johnson described it as, "a case about a five-year-old boy in the wrong place, unfortunately at the wrong time with a person he thought was his friend."
"How were your bodies when he [allegedly abused] you?" Johnson asked the boy.
"Scared," the boy answered. "He said don't talk about this or else I'll kill your family."
Closing arguments, delivered after Winters testified Thursday morning, focused in part on elements of the kidnapping charge. Natrona County District Court Judge Thomas Sullins told jurors, before sending them to deliberate, that they could consider the crimes of felonious restraint and false imprisonment as lesser included charges if they found Winters not guilty of kidnapping.
Based on the language in state statute, Winters would have had to commit the lesser included charges to be found guilty of kidnapping, since each element of the lesser included charges is also an element of kidnapping.
But, if the jury did not find Winters guilty of kidnapping, jurors could look at the lesser included charges to see if his alleged actions satisfy the requirements of either lesser included charge, while falling short of the elements of kidnapping.
It's still a question, Johnson told jurors, as to how Winters and the boy came to be at the river together.
"We don't know how he did that," Johnson said.
Jurors heard several different versions of how Winters and the boy went from the bowling alley to the river, but no evidence was presented indicating that Winters physically forced the boy to go anywhere.
"He doesn't have to force [the boy] to the river. He only has to take him there without mom's permission," Johnson explained to the jury.
Johnson argued Winters enticed the boy to leave the bowling alley, having earlier given the boy money to play video games in the arcade and generally acting as though he was the boy's friend.
Johnson then pointed to testimony from the manager of the bowling alley, who testified earlier and said he didn't think twice about Winters' interactions with the young boys at the bowling alley because it seemed as though Winters must've been a relative or family friend.
It was a devious tactic, Johnson said.
"You get him to a place where nobody can see him," Johnson continued. "And then you change everything. Now you're not the nice guy."
"Now you say, 'if you tell anybody, I'll kill you.'"
Johnson also argued that Winters' taking the boy across the river constitutes "removing" the boy from where he was previously, an element of the kidnapping charge.
Another element that had to be satisfied, based on the language of the kidnapping charge, was the allegation that Winters removed the boy with intent to commit a felony -- in this case, sexual abuse of a minor.
A defense to the kidnapping charge is 'self-induced intoxication.' If Winters was so intoxicated that he could not formulate intent to commit a felony, then he couldn't be convicted of the kidnapping charge.
Johnson told jurors self-induced intoxication wouldn't include being tipsy, or simply using bad judgement due to being drunk.
"It means you can't formulate the intent," Johnson said, emphasizing that not a single witness testified to having seen Winters act highly intoxicated.
But public defender Robert Oldham says it's not that simple.
He contends that, based on video of Winters in a police car after his arrest and in an interrogation room while he was being interviewed by detectives, Winters was too drunk to have intended to sexually abuse the boy.
Oldham admitted it was a difficult point to prove, though, and blamed the state for what he says was an incomplete investigation.
Even after officers and detectives discovered Winters had been drinking earlier in the day and possibly using drugs -- he admitted to having used "ice" during an interview with detectives, and said in a jail phone call that he had been drunk and high -- nobody drew blood from Winters' until 18 hours after he stopped drinking at the bowling alley.
"They never even tried to prove whether he was intoxicated," Oldham told jurors.
Oldham went on to criticize Detective Anthony Stedillie for the manner in which the investigation unfolded.
"He's a good police officer," Oldham said. "But he made mistakes. Maybe he cares too much."
Oldham said he certainly understood the adrenaline that comes with such an investigation, and would likely be in a similar state were he in Stedillie's shoes.
"But when the dust settles and it's time to be objective, that has to be done," Oldham said. "They have no idea how drunk my client was."
"The investigation wasn't done properly," Oldham maintained.
Oldham also questioned whether the boy was coached to say Winters had molested him.
"We don't know whether he was tainted," Oldham said.
Oldham also contested the DNA evidence presented Wednesday, saying he had no idea how jurors could absorb all the details of how such evidence is collected and analyzed in 24 hours.
"It's taken me eleven years to even get an understanding of what they're talking about," Oldham said. Though he did admit, "They got a profile from Josh."
But how that evidence came to be on the child's body, Oldham said, remained in question.
He said it could simply have been touch DNA, which transferred from Winters to the boy as the two held hands while crossing the street. Oldham's theory was the boy scratched his bottom, and that's how Winters' DNA came to be there.
Oldham also raised questions about the amount of DNA found -- 0.000337 nanograms.
"That is microscopic," Oldham said. "Why in the world wouldn't they have found more?"
"I told you at the beginning, it's not a perfect case. It never is," Johnson told jurors. "The question is, is it good enough?"
Jurors are forbidden from using that evidence to decide whether Winters is guilty of the crimes charged, but could use it to address "motive, intent or lack of mistake or accident," Sullins said.
Winters claims he jumped in to save the boy, and denied kidnapping or abusing him.
"I feel like we all have seen and understand what happened in this case," Johnson said in his closing argument.
Part of childhood, Johnson told the jury, is that "they don't really understand evil at that age."
"You wish they could stay kids forever," Johnson added.
"That's what was taken away. He'll never be the same kid," Johnson concluded.